There's a hole in heaven where my heart slips through
There's a hole in heaven and I can see you
See you clearly by the light of the sun
Shining on every little thing that you've done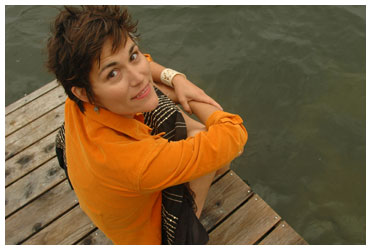 Hole in Heaven, Rani Arbo and Andrew Kinsey's final offering at January's Song and Story Swap, was part prayer, part invocation, part conversation with a departed friend kidnapped by cancer. Musicians and nonmusicians were more like fellow congregants than inhabitants of their customary performer-audience roles. The experience owed much to the setting as well: a self-forming gathering of 60 seated in a circle in the basement of Amherst's Nacul Center, itself a former church.

A cancer survivor and the song's author, Rani played fiddle and sang with passion and grace. The music followed her description of the hospice work of Brattleboro's Hallowell Chorus and of Brattleboro musician Peter Amidon's choral arrangements of traditional songs reworked to bring comfort to hospice patients.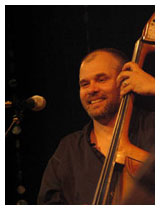 While the artists' 40-minute performance was frequently somber, there were lighter moments: a bass-thumping tune with an obligato of audience whistling, a jig pairing banjo and fiddle, and witty patter with the audience (especially courtesy of Kinsey, who also managed to goose up an otherwise morose Leonard Cohen song with a baritone ukulele.)

But a song by Kinsey about an ancient Plainfield farm house reduced to ashes and a plangent rendition of the hymn "I'll Fly Away" seemed more in character with the mood of the evening. Before the duo performed, audience members had explored the appointed theme of the month—Change—in song, anecdote, and commentary. An uncertain economy, the dead zone between the Bush and Obama Administrations, and a spate of dark, mercilessly cold January days had reinforced a sense of collective limbo.

When all was said, sung, and done, issues gained clarity and a greater sense of community prevailed—in no small measure thanks to Arbo and Kinsey. They showed that an enlightened recasting of the American roots tradition has the power to illuminate and refresh.