| | |
| --- | --- |
| Pioneer Valley Folklore Society Happenings | June 2004 |
| | |
Contents
Blues guitarist Daniel Keene will join June 11 Song & Story Swap
64 Summer folk festivals and series
Paul Kaplan plays New Salem concert June 13
Calendar of Western Mass. folk events
---
Daniel Keene will join June 11 Song & Story Swap
Please come share in an evening of music and stories at the June Pioneer Valley Folklore Society SONG & STORY SWAP.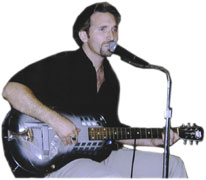 Friday, June 11, 7:30-9:30 p.m. at the Black Sheep Café, 79 Main St., Amherst, Mass.
Joining the event as guest performer this month will be blues guitarist Daniel Keene. A veteran of hard driving bands such as Nightstomp and Boston Blues Express, Keene toured the U.S. with the latter group and helped produce their 1997 recording, Git On Board. During the past four years he has performed solo on acoustic and National Steel guitar, offering up a repertoire of traditional American delta blues and folk music.
The warm-up theme this month is Wishes.

The PVFS Song & Story Swap happens the 2ND FRIDAY of every month. For information contact Paul Kaplan, (413)-253-9484 or Jeff Lee, (413)-256-0433 or visit http://www.filbert.com/pvfs.
---
Nearby s
ummer festivals and series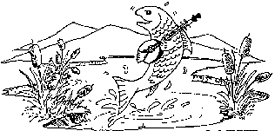 Roll out those lazy, hazy crazy days of summer, and feast your ears! Here are more than sixty summer folk fests and series in Massachusetts and neighboring states.
May 9-Sep. 11 - 1794 Meetinghouse Summer Series, New Salem, MA
May 13-16 - Banjo Camp North, Groton, MA
May. 14-Sep. 5 - Troubadour Series, Great Barrington, MA
May 23-Sep. 5 - Stanley Park Sunday Concerts, Westfield, MA
May 28-Sep. 9 - Pinewoods Dance & Music Workshops, Plymouth, MA
May 29 - New England Fiddle Contest, Hartford, CT
Jun. 1-6 - Cape Cod Celtic Festival, Cape Cod, MA
Jun. 5 - Sustainable Living Festival, Coventry RI
Jun. 9-Jul. 28 - Porter-Phelps-Huntington Folk Traditions, Hadley, MA
Jun. 10-13 - Sea Music Festival, Mystic, CT
Jun. 11-13 - Irish Connections Festival, Canton, MA
Jun. 18-20 - Fairfield County Irish Festival, Bridgeport, CT
Jun. 19-20 - Clearwater Festival, Croton-on-Hudson, NY
Jun. 20 - Django in June, Northampton, MA
Jun. 20 - Aug. 21 - Ashokan Fiddle & Dance Camps, Kingston, NY
Jun. 23-Aug. 18 - Watermelon Wednesdays, Whately, MA
Jun. 24-27 - Jenny Brook Bluegrass Festival, Weston, VT
Jun. 25-27 - Old Songs Festival, Altamont, NY
Jun. 26 - Western Mass. Highland Games, Greenfield, MA
Jun. 27 - Stark Oldtime Fiddle Contest, Stark, NH
Jun. 13-Sep. 18 - Energy Park Summer Program, Greenfield, MA
Jul. 1-Sep. 2 - Stearns Square CityBlock Party Concerts, Springfield, MA
Jul. 2-Aug. 25 - Agawam Summerfest 2004, Agawam, MA
Jul. 7-Aug. 27 - CityBlock Lunch Concerts, Springfield, MA
---
Paul Kaplan stages June 13 concert in New Salem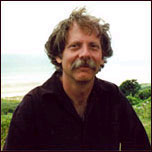 Paul Kaplan

will be making an area concert appearance at the 1794 Meetinghouse on the common in New Salem, Mass. The show is at 2:00 p.m. on Sunday, June 13, and tickets, priced at $10 for adults and $8 for children and seniors, may be purchased at the New Salem General Store, online at http://www.1794meetinghouse.org/, or by calling 978-544-5200.

Learn more about Paul at his web site, http://www.paulkaplanmusic.com.

Incidentally, Paul's volunteer stint as host of the monthly PVFS Song & Story Swaps just passed the six-year mark. We offer him a hearty thanks!
---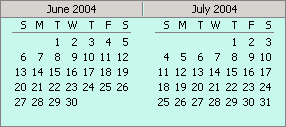 If there is a folk event you'd like included in the calendar, please forward information to pvfolk@yahoo.com.
---
Note. If you would prefer to receive this monthly newsletter as plain text (no photos or formatting, but requires less space), please click on the link below:
If you would like to be removed from the mailing list click on the link below:
---
Pioneer Valley Folklore Society, Amherst, Mass.
Web site - http://www.filbert.com/pvfs/
Newsletter archives - http://www.filbert.com/pvfs/news/
Email - pvfolk@yahoo.com
Director/Host: Paul Kaplan
Webmaster: Jeff Lee
June 6, 2004