| | |
| --- | --- |
| Pioneer Valley Folklore Society Happenings | May 2010 |
Contents
Tim Van Egmond will highlight May 1 Song & Story Swap
Lui Collins and Annie Patterson will give Amherst concert on May 29
Lou Wigdor launches Wig & Pen
---
Tim Van Egmond will join May 1 Song & Story Swap
Please come share in an evening of music and stories at the Pioneer Valley Folklore Society Song & Story Swap.
Saturday, May 1 , 7:00 p.m. at the The Nacul Center, 592 Main St., Amherst, Mass (see map).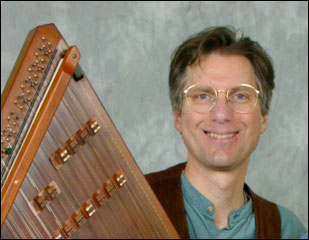 Guest performer for the May 1 Song & Story Swap will be folksinger and storyteller Tim Van Egmond.
Tim Van Egmond weaves together tales, tunes, and songs – from the rib-tickling to the spine-tingling to the heart-warming. He accompanies himself on a wide variety of traditional instruments, including hammered dulcimer, conga drum, and limberjack (a dancing wooden puppet that taps out a rhythm on a paddleboard). His spellbinding talent, dynamic style, and engaging warmth create a moving and enjoyable experience for all.
Tim has been delighting audiences throughout the country for over 25 years, not only as a solo performer, but also in partnership with Jim Douglas as the duo Yankee Notions and as a member of the popular contradance band, Swallowtail.
Renowned author and storyteller Jane Yolen has said of him, "Tim is a triple treat. He can sing, he can play a variety of wonderful instruments, and he can tell whopping good tales!".
Find out more about Tim Van Egmond at his web site, http://timvanegmond.com.
The theme this month is Towns and Cities.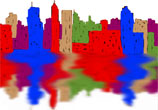 The Song & Story Swap is open to the public, free of charge with donations accepted. People of all ages gather to share stories and songs that are traditional, newly written, or of personal experiences. You can tell, sing, or lead everyone in singing, or request a song or story. Listeners are welcome.
For information contact Paul Kaplan, (413)-687-5002 or Jeff Lee, (413)-256-0433 or visit http://www.filbert.com/pvfs.
---
Lui Collins and Annie Patterson to play Amherst UU on May 29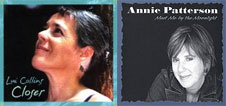 On Saturday, May 29, the South Amherst Conservation Association will present a concert at the Unitarian Meetinghouse, 121 North Pleasant St., Amherst featuring two of New England's most accomplished folksinger-songwriters, Lui Collins and Annie Patterson. The show begins at 7:00 p.m.
Admission is $15 ($8 for students and low income). For more information contact Carol at 413-256-0433 or visit http://www.filbert.com/saca/LuiCollins-AnniePatterson.pdf.

---
Lou Wigdor launches Wig & Pen
Learned music commentator Lou Wigdor, who has contributed numerous Lou's Reviews to the PVFS web site over the years, has launched a new blog -- Wig & Pen.
It includes his review of a recent kinetic UMass concert appearance by Malian diva Rokia Traore.
---
Note. If you would prefer to receive this monthly newsletter as plain text (no photos or formatting, but requires less space), please click on the link below:
If you would like to be removed from the mailing list click on the link below:
---
Pioneer Valley Folklore Society, Amherst, Mass.
Web site - http://www.filbert.com/pvfs/
Newsletter archives - http://www.filbert.com/pvfs/news/
Email - pvfolk@yahoo.com
Discussion forum and announcements - http://groups.google.com/group/PVFS
Director/Host: Paul Kaplan
Webmaster: Jeff Lee
April 26, 2010