| | |
| --- | --- |
| Pioneer Valley Folklore Society Happenings | December 2010 |
Contents
David Jones will join December 4 Song & Story Swap
---
David Jones will join December 4 Song & Story Swap
Please come share in an evening of music and stories at the Pioneer Valley Folklore Society Song & Story Swap.
Saturday, December 4 , 7:00 p.m. at the The Nacul Center, 592 Main St., Amherst, Mass (see map).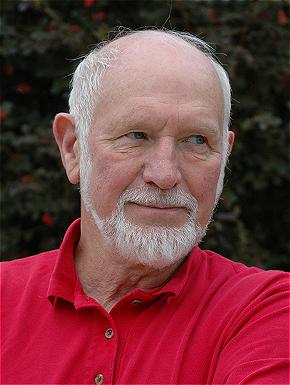 Guest performer for the December 4 Song & Story Swap will be talented balladeer David Jones.

Originally from England and now living in Leonia, New Jersey, David Jones has a large repertoire of folksong from both sides of the Atlantic. He has traveled widely, singing at festivals, concert halls, clubs, maritime museums and colleges, presenting songs from the great days of sail, Music Hall favorites, traditional ballads, and the works of contemporary writers. He sings both a capella and with guitar accompaniment and involves his audience in refrains and choruses ranging from boisterous to sentimental.

As well as performing solo, David has sung with groups, "The Bermuda Quadrangle" and "The Starboard List," and was a member of the storied Clearwater singing crew. He has also sung and recorded with Dan Zanes and Friends and his work with the guitarist Bill Shute led to the award-winning Widdecombe Fair. He continues to sing songs of the sea with "The New York Packet" at South Street Seaport in New York City.

David Jones is also an accomplished actor. He has played the part of the great sailor Joshua Slocum in Sailing Alone, and has sung and provided narration for a number of Public Broadcasting productions, including A Prairie Home Companion, Africans in America, and Simple Gifts.

Find more information about David Jones at http://www.davidjones.ws/.

The theme this month is A funny thing happened...

The Song & Story Swap is open to the public, free of charge with donations accepted. People of all ages gather to share stories and songs that are traditional, newly written, or of personal experiences. You can tell, sing, or lead everyone in singing, or request a song or story. Listeners are welcome.
For information contact Paul Kaplan at (413)-687-5002 or visit http://www.filbert.com/pvfs
---
Note. If you would prefer to receive this monthly newsletter as plain text (no photos or formatting, but requires less space), please click on the link below:
If you would like to be removed from the mailing list click on the link below:
---
Pioneer Valley Folklore Society, Amherst, Mass.
Web site - http://www.filbert.com/pvfs/
Newsletter archives - http://www.filbert.com/pvfs/news/
Email - pvfolk@yahoo.com
Discussion forum and announcements - http://groups.google.com/group/PVFS
Director/Host: Paul Kaplan
Webmaster: Jeff Lee
November 29, 2010