| | |
| --- | --- |
| Pioneer Valley Folklore Society Happenings | June 2011 |
Contents
Kate O'Connor & Rico Spence will join June 4 Song & Story Swap
---
Kate O'Connor & Rico Spence will join June 4 Song & Story Swap
Please come share in an evening of music and stories at the Pioneer Valley Folklore Society Song & Story Swap.
Saturday, June 4 , 8:00 p.m. at the The Nacul Center, 592 Main St., Amherst, Mass (see map).
Guest performer will be the versatile musical pair, Kate O'Connor & Rico Spence.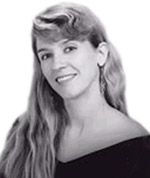 Kate O'Connor's haunting and timeless melodies soar and lilt over a magical weave of Irish, folk, pop and rhythm and blues. Kate adds poignant and insightful lyrics to create lush stories exploring passion, love, loss and joy. She leads her multi talented group, the Kate O'Connor Band, with her lovely, fluid vocals, keyboards and guitar through singer songwriter territory and beyond.
Accompanying Kate will be Rico Spence whose instrumental skills include the bass, drums, percussion and guitar. Rico has been Kate's performing partner for fifteen years and has lent his talents to over 25 CD's and recordings by New England and New York artists, including Dar Williams, Brooks Williams, and Bernice Lewis. Rico is drummer for the popular local ensemble, The Gypsy Wranglers.
Kate O'Connor has recorded the 1998 CD, Soul's Door, and is completing work on a CD scheduled for release later in 2011.
Learn more about Kate O'Connor and Rico Spence at http://www.kateoconnor.com/.

The theme this month is Peace.

The Song & Story Swap is open to the public, free of charge with donations accepted. People of all ages gather to share stories and songs that are traditional, newly written, or of personal experiences. You can tell, sing, or lead everyone in singing, or request a song or story. Listeners are welcome.
For information contact Paul Kaplan at (413)-687-5002 or visit http://www.filbert.com/pvfs
Please note that the Song and Story Swap will be taking a summer break in July and August. We return on September 3rd.
---
Note. If you would prefer to receive this monthly newsletter as plain text (no photos or formatting, but requires less space), please click on the link below:
If you would like to be removed from the mailing list click on the link below:
---
Pioneer Valley Folklore Society, Amherst, Mass.
Web site - http://www.filbert.com/pvfs/
Newsletter archives - http://www.filbert.com/pvfs/news/
Email - pvfolk@yahoo.com
Discussion forum and announcements - http://groups.google.com/group/PVFS
Director/Host: Paul Kaplan
Webmaster: Jeff Lee
May 30, 2011