| | |
| --- | --- |
| Pioneer Valley Folklore Society Happenings | September 2011 |
Contents
Paul Kaplan will give Sept. 10 concert at Nacul Center; Michael Orlen to open
---
Paul Kaplan will give concert on September 10; Michael Orlen to open
The Pioneer Valley Folklore Society is pleased to announce a special benefit concert performance by Paul Kaplan with an opening set by Michael Orlen.
Saturday, September 10, 7:00 p.m. at the The Nacul Center, 592 Main St., Amherst, Mass (see map).
Musician and songwriter Paul Kaplan has been an enthusiastic participant in the folk music world since the late 1960s.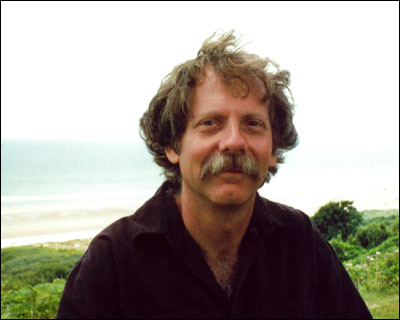 Long associated with Broadside and Fast Folk magazines, Paul's music is best known through his songs such as "I Had an Old Coat," "Henry the Accountant," "Call Me the Whale" and many others which have been covered by such musical legends as Jay Ungar and Molly Mason, Sally Rogers and Claudia Schmidt, Priscilla Herdman, Ed McCurdy and Lui Collins. Pete Seeger has said "I am a big fan of Paul Kaplan. I love his singing; I love his songs."
Paul has been honored by the inclusion of his songs in two monumental collections produced by Smithsonian Folkways. One of his first songs, "Vietnam," appears in the Grammy-nominated Best of Broadside. A second song, "King of Hearts," is featured in Fast Folk—a Community of Singers & Songwriters. And in 2004 "Henry the Accountant" was included in Being Human--Readings from the President's Council on Bioethics, along with works by Homer, Shakespeare, Tolstoy, Dickinson, Whitman, George Bernard Shaw, etc.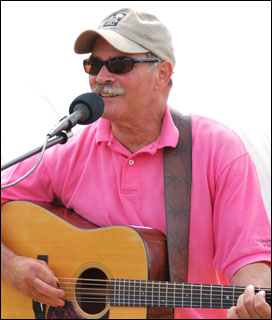 Michael Orlen is a singer-songwriter with roots in the Boston music scene of the late sixties and early seventies. He was a frequent performer at legendary Boston venues such as the Sword in the Stone and Turk's Head, performing solo, as a member of folk pop duo Orlen and Gabriel, and in the popular seventies acoustic rock trio Home Free. His songs are confident expressions of optimism with a dose of irony thrown in. He also draws on an extensive knowledge of twentieth century folk, blues, and ragtime music to choose songs that resonate in today's world.
Admission for the concert is $10. Advance tickets may be purchased at Food For Thought Books, 106 N. Pleasant St., Amherst, MA, and the World Eye Bookshop, 156 Main St., Greenfield, MA.
Find additional information about Paul Kaplan at http://www.paulkaplanmusic.com/. Info about Michael Orlen can be found at http://www.myspace.com/michaelorlen.
The Song & Story Swap is open to the public, free of charge with donations accepted. People of all ages gather to share stories and songs that are traditional, newly written, or of personal experiences. You can tell, sing, or lead everyone in singing, or request a song or story. Listeners are welcome.
For information contact Jeff Lee at (413)-256-0433 or visit http://www.filbert.com/pvfs
Please note that the Song and Story Swap will resume its regulaar first Saturday of the month schedule on October 1.
---
Note. If you would prefer to receive this monthly newsletter as plain text (no photos or formatting, but requires less space), please click on the link below:
If you would like to be removed from the mailing list click on the link below:
---
Pioneer Valley Folklore Society, Amherst, Mass.
Web site - http://www.filbert.com/pvfs/
Newsletter archives - http://www.filbert.com/pvfs/news/
Email - pvfolk@yahoo.com
Discussion forum and announcements - http://groups.google.com/group/PVFS
Director/Host: Paul Kaplan
Webmaster: Jeff Lee
September 6, 2011