| | |
| --- | --- |
| Pioneer Valley Folklore Society Happenings | October 2011 |
Contents
Sarah Pirtle will join October 1 Song & Story Swap
---
Sarah Pirtle will join October 1 Song & Story Swap
Please come share in an evening of music and stories at the Pioneer Valley Folklore Society Song & Story Swap.
Saturday, October 1, 7:00 p.m. at the The Nacul Center, 592 Main St., Amherst, Mass (see map).
Featured guest will be performer, songwriter, author and educator, Sarah Pirtle.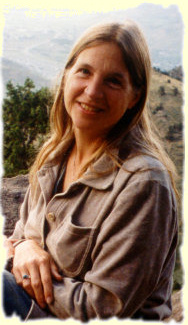 As a twelve-year old Sarah taught herself to play guitar using Pete's Folksinger's Guitar Guide and her goal in life was to be like Pete Seeger. She never dreamed that Sing Out! magazine, which she subscribed to as a teenager and read cover to cover, would one day carry songs of hers including "Mahogany Tree" or that her performing would be mentioned in Billboard Magazine.

Sarah's songs from her nine recordings have a crossover appeal for all ages and have been recorded by Sharon, Lois and Bram, Bonnie Lockhart, Two of a Kind, Velma Frye, Tom Pease and many others. Most recently Common Thread Community Chorus of Toronto included her song, "My Roots Go Down," on their greatest hits recording.
One of the hallmarks of Sarah's work—her books, recordings, concerts—is that she speaks to all generations. When Studs Terkel interviewed Sarah Pirtle for an hour on his radio program, he focused on her award-winning young adult novel, An Outbreak of Peace. He said that he found the book as meaningful for adult readers as for teenagers.
An Outbreak of Peace received the Olive Branch Award for the outstanding book of the year on world peace. The citation read, "Sarah Pirtle's sensitivity to young people and their feelings simply shines through."
Sarah Pirtle was the founding editor of Pass It On! — the journal of the Children's Music Network — and continues to provide articles and guest editorials.
At the October 1 event Sarah will celebrate the release of Better Together, a new double CD of 40 songs, and publication of her book, Better Together: Caring and Including instead of Bullying.
Learn more about Sarah Pirtle and her work at http://sarahpirtle.com.
The theme this month is Friendship.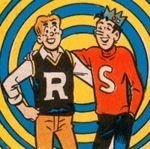 The Song & Story Swap is open to the public, free of charge with donations accepted. People of all ages gather to share stories and songs that are traditional, newly written, or of personal experiences. You can tell, sing, or lead everyone in singing, or request a song or story. Listeners are welcome.
For information contact Jeff Lee at (413)-256-0433 or visit http://www.filbert.com/pvfs
---
Dave Mallett will give workshop in Hardwick
David Mallett will be conducting a songwriting workshop at the Eagle Hill School Cultural Center in Hardwick on Friday, October 7. It starts at 4:00 p.m. with the workshop portion, continues with a complimentary dinner at 5:15, and then ends with an optional jam session/song swap at from 6:00-7:00.
The workshop is free to those who hold tickets to his concert the next day, Saturday, October 8, at the Cultural Center, but reservations are required.
Folks who are interested can visit www.thecenterateaglehill.org or call Sean Huntley at 413-477-6746.
---
Note. If you would prefer to receive this monthly newsletter as plain text (no photos or formatting, but requires less space), please click on the link below:
If you would like to be removed from the mailing list click on the link below:
---
Pioneer Valley Folklore Society, Amherst, Mass.
Web site - http://www.filbert.com/pvfs/
Newsletter archives - http://www.filbert.com/pvfs/news/
Email - pvfolk@yahoo.com
Discussion forum and announcements - http://groups.google.com/group/PVFS
Director/Host: Paul Kaplan
Webmaster: Jeff Lee
September 26, 2011