| | |
| --- | --- |
| Pioneer Valley Folklore Society Happenings | November 2011 |
Contents
Annie Patterson will join November 5 Song & Story Swap
---
Singer Annie Patterson will join November 5 Song & Story Swap
Please come share in an evening of music and stories at the Pioneer Valley Folklore Society Song & Story Swap.
Saturday, November 5 , 7:00 p.m. at the The Nacul Center, 592 Main St., Amherst, Mass (see map).
Guest performer for the November 5 Song & Story Swap will be professional singer and musical educator Annie Patterson.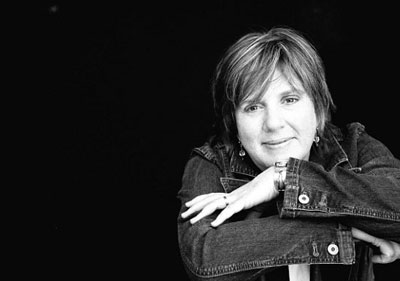 Annie Patterson has performed as a singer-songwriter at coffeehouses, clubs and folk festivals. She has been a jazz vocalist and performed for twenty years with the swing bands Big Nite Out and Girls from Mars, and is on three swing recordings by these bands. She currently substitutes as a vocalist with the Northampton based swing band, The O-Tones.
Annie and husband Peter Blood have gained widespread recognition as compilers of the folk music master collection, Rise Up Singing, which has sold over a million copies since it was first published in 1988. Annie is producer and chief vocalist for the series of teaching recordings that accompany the songbook. She plays the acoustic guitar, old-timey banjo, the djimbe and mandolin.
The November 5 event will celebrate the release of a new CD by Annie Patterson called Mountain Side, which contains her rendition of 13 of her favorite songs from "Rise Up Singing."
Learn more about Annie Patterson at http://www.quakersong.org/annie/ .
The theme this month is Rebellion.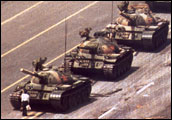 The Song & Story Swap is open to the public, free of charge with donations accepted. People of all ages gather to share stories and songs that are traditional, newly written, or of personal experiences. You can tell, sing, or lead everyone in singing, or request a song or story. Listeners are welcome.
For information contact Paul Kaplan, (413)-687-5002 or Jeff Lee, (413)-256-0433 or visit http://www.filbert.com/pvfs.
---
Note. If you would prefer to receive this monthly newsletter as plain text (no photos or formatting, but requires less space), please click on the link below:
If you would like to be removed from the mailing list click on the link below:
---
Pioneer Valley Folklore Society, Amherst, Mass.
Web site - http://www.filbert.com/pvfs/
Newsletter archives - http://www.filbert.com/pvfs/news/
Email - pvfolk@yahoo.com
Discussion forum and announcements - http://groups.google.com/group/PVFS
Director/Host: Paul Kaplan
Webmaster: Jeff Lee
November 1, 2011