| | |
| --- | --- |
| Pioneer Valley Folklore Society Happenings | December 2011 |
Contents
Storyteller Rona Leventhal will join December 3 Song & Story Swap
---
Storyteller Rona Leventhal will join December 3 Song & Story Swap
Please come share in an evening of music and stories at the Pioneer Valley Folklore Society Song & Story Swap.
Saturday, December 3 , 7:00 p.m. at the The Nacul Center, 592 Main St., Amherst, Mass (see map).
Guest performer for the December 3 Song & Story Swap will be storyteller Rona Leventhal.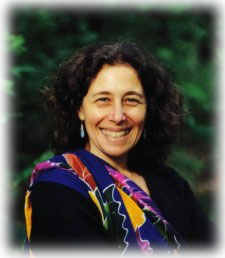 For over twenty years Rona Leventhal has gained a reputation as an exuberant and dynamic performer who brings a cornucopia of voices and characters in a fun, engaging and dramatic fashion. Her performances of multi-cultural tales and original stories weave together drama, movement, songs, and humor, and foster audience engagement and participation.
Rona has performed at the 2010 National Storytelling Conference, and does keynotes, workshops and graduate courses internationally. She produces and facilitates the Summer Storytelling Institute, a three day immersion into the art of storytelling, and is a coeditor of the storytelling resource book: Spinning Tales, Weaving Hope: Stories for Peace, Justice, and the Environment. Rona's CD, Raps, Rhythms and Rhymes: Stories that Tap, Rap, Shake and Sing! is scheduled for release this year.
Praise for Rona Leventhal: "Throughout the story I felt like I was watching a fully staged play with scenery and a cast. I was completely captivated by this speaker, a fact that I became conscious of only when her story ended so caught up was I in the performance."

Learn more about Rona Leventhal at her web site, http://www.ronatales.com.
The theme this month is Foreign Lands.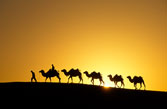 The Song & Story Swap is open to the public, free of charge with donations accepted. People of all ages gather to share stories and songs that are traditional, newly written, or of personal experiences. You can tell, sing, or lead everyone in singing, or request a song or story. Listeners are welcome.
For information contact Paul Kaplan, (413)-687-5002 or Jeff Lee, (413)-256-0433 or visit http://www.filbert.com/pvfs.
---
Note. If you would prefer to receive this monthly newsletter as plain text (no photos or formatting, but requires less space), please click on the link below:
If you would like to be removed from the mailing list click on the link below:
---
Pioneer Valley Folklore Society, Amherst, Mass.
Web site - http://www.filbert.com/pvfs/
Newsletter archives - http://www.filbert.com/pvfs/news/
Email - pvfolk@yahoo.com
Discussion forum and announcements - http://groups.google.com/group/PVFS
Director/Host: Paul Kaplan
Webmaster: Jeff Lee
November 29, 2011