| | |
| --- | --- |
| Pioneer Valley Folklore Society Happenings | October 2012 |
Contents
Jose & Ahmed Gonzalez will join Oct. 6 Song & Story Swap
---
World music duo Jose & Ahmed Gonzalez will join Oct. 6 Song & Story Swap
Please come share in an evening of music and stories at the Pioneer Valley Folklore Society Song & Story Swap.
Saturday, October 6, 7:00 p.m. at the The Nacul Center, 592 Main St., Amherst, Mass (see map).
Guest performers for the event will be world music guitar and flute duet, Jose and Ahmed Gonzalez.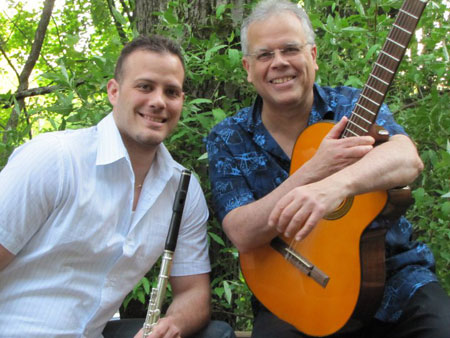 Ahmed Gonzalez has been a flutist for over 15 years, focusing on Latin-American musical styles, classical music, and American Jazz. A student of Sue Kurian (herself a student of the great French flutist, Jean-Pierre Rampal), Ahmed has developed a strong flute foundation in many styles. He appears on numerous recordings, performs regularly with 6 bands in the Northeast -- Orquesta Komboloko, Criollo Clasico, Banda Criolla, David Gonzalez Latin Jazz Experience, MarKamusic and Sabor A Timba. Ahmed is currently promoting his solo album, Flute Soul.
Guitarist, composer, virtuoso Cuatro player and father of Ahmed, Jose Gonzalez, is a top performer of contemporary Latin music. Acclaimed for his original compositions featuring "the Cuatro", (Puerto Rico's national instrument), his eleven self-produced recordings have become bestsellers. His music is featured on NBC, PBS, CNN, cable TV, as well as four "Putumayo World Music" CDs, the Bose Corp. "World Music" CD and the PBS "Visions of Puerto Rico" TV special.
Jose and Ahmed have performed with the Hartford and Puerto Rico Symphony Orchestras, The Bronx Arts Ensemble, New Jersey Chamber Music Society and Connecticut Classical Guitar Society, Heineken Jazz Jam Series and the World Guitar Festival/Martinique.
Don't miss this special opportunity to hear two elite musicians in the intimate setting of the Nacul Center.
Learn more about Jose and Ahmed Gonzalez at their web site, http://www.criolloclasico.com/
The theme this month is Immigration.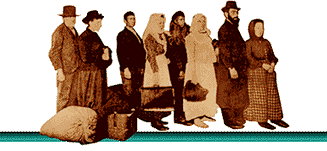 The Song & Story Swap is open to the public, free of charge with donations accepted. People of all ages gather to share stories and songs that are traditional, newly written, or of personal experiences. You can tell, sing, or lead everyone in singing, or request a song or story. Listeners are welcome.
For information contact Paul Kaplan, (413)-687-5002 or Jeff Lee, (413)-256-0433 or visit http://www.filbert.com/pvfs.
---
Note. If you would prefer to receive this monthly newsletter as plain text (no photos or formatting, but requires less space), please click on the link below:
If you would like to be removed from the mailing list click on the link below:
---
Pioneer Valley Folklore Society, Amherst, Mass.
Web site - http://www.filbert.com/pvfs/
Newsletter archives - http://www.filbert.com/pvfs/news/
Email - pvfolk@yahoo.com
Discussion forum and announcements - http://groups.google.com/group/PVFS
Director/Host: Paul Kaplan
Webmaster: Jeff Lee
October 1, 2012