| | |
| --- | --- |
| Pioneer Valley Folklore Society Happenings | January 2013 |
Contents
Folksinger Ben Grosscup will join January 5 Song & Story Swap
---
Folksinger Ben Grosscup will join Jan. 5 Song & Story Swap
Please come share in an evening of music and stories at the Pioneer Valley Folklore Society Song & Story Swap.
Saturday, January 5, 7:00 p.m. at the The Nacul Center, 592 Main St., Amherst, Mass (see map).
Guest performer for the event will be topical folksinger, Ben Grosscup.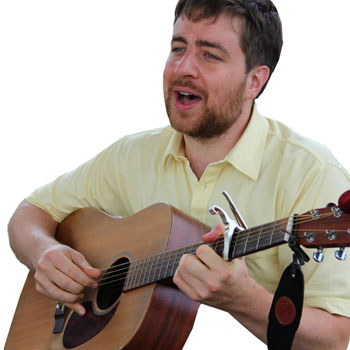 Ben Grosscup performs songs of social critique. His original compositions address issues such as student debt, ecological breakdown, and the erosion of personal freedoms. He performs songs of fellow artists that express a sensibility for serious social change and that nurture the longing for a free society.
His resonant voice and thumping guitar are the foundation for lyrics that make no apology for having a position on contemporary events. Based in Amherst, MA, Ben is an activist involved in organizing for immigrant rights, ecological justice, and resisting military violence. He serves on the Steering Committee of People's Music Network.
For more information about Ben Grosscup and his music see http://www.soundclick.com/bengrosscup
The theme this month is Ecology.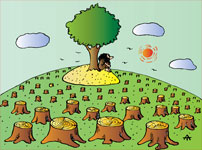 The Song & Story Swap is open to the public, free of charge with donations accepted. People of all ages gather to share stories and songs that are traditional, newly written, or of personal experiences. You can tell, sing, or lead everyone in singing, or request a song or story. Listeners are welcome.
For information contact Paul Kaplan, (413)-687-5002 or Jeff Lee, (413)-256-0433 or visit http://www.filbert.com/pvfs.
---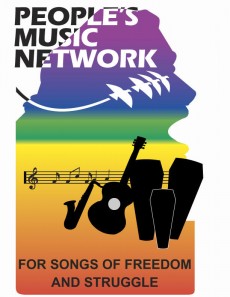 The People's Music Network for Songs of Freedom And Struggle, Inc (PMN) will hold its 2013 Winter Gathering January 25-27 in Springfield, Mass. A weekend of workshops, song swaps and performances is planned.
For details, please see http://peoplesmusic.org/peoples-music-winter-gathering-2013/
Note. If you would prefer to receive this monthly newsletter as plain text (no photos or formatting, but requires less space), please click on the link below:
If you would like to be removed from the mailing list click on the link below:
---
Pioneer Valley Folklore Society, Amherst, Mass.
Web site - http://www.filbert.com/pvfs/
Newsletter archives - http://www.filbert.com/pvfs/news/
Email - pvfolk@yahoo.com
Discussion forum and announcements - http://groups.google.com/group/PVFS
Director/Host: Paul Kaplan
Webmaster: Jeff Lee
January 2, 2013