| | |
| --- | --- |
| Pioneer Valley Folklore Society Happenings | February 2013 |
Contents
Raianne Richards & Mark Mandeville will join February 2 Song & Story SWap
Suggestions sought for May concert
Jay Mankita/Dean Stevens will give Feb. 1 Cohousing Show
---
Raianne Richards & Mark Mandeville will join Feb. 2 Song & Story Swap
Please come share in an evening of music and stories at the Pioneer Valley Folklore Society Song & Story Swap.
Saturday, February 2, 7:00 p.m. at the The Nacul Center, 592 Main St., Amherst, Mass (see map).
Guest performer for the event will be folk duo, Raianne Richards & Mark Mandeville.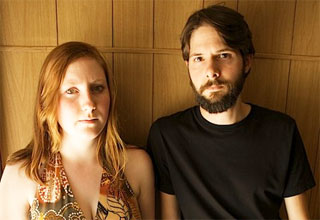 Raianne Richards & Mark Mandeville are a folk duo from Central Massachusetts who travel widely -- often on foot -- proffering their pleasing blend of Americana and country music. In addition to contributing close vocal harmonies, Raianne employs her musical skills on the bass, clarinet, guitar and ukelele, while songwriter Mark sings and plays guitar, banjo and harmonica. They have more than a half dozen recordings to their credit, including work from their early days in the acoustic trio, "The Accident That Led Me To The World." They were among the headliners in last year's Wachusett Valley Folk Festival.
Mandeville and Richards are co-founders of the "Massachusetts Walking Tour," a grant-funded project through which musicians have backpacked hundreds of miles presenting folk concerts to small communities around the state.
For more information about Raianne Richards & Mark Mandeville, visit http://www.markmandeville.com.
The theme this month is suggested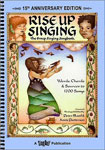 "Rise Again" songs.

"Rise Again" is the forthcoming, long-awaited sequel to the "Rise Up Singing" songbook. Further info is available at http://www.quakersong.org/new_songbook/index.php
The Song & Story Swap is open to the public, free of charge with donations accepted. People of all ages gather to share stories and songs that are traditional, newly written, or of personal experiences. You can tell, sing, or lead everyone in singing, or request a song or story. Listeners are welcome.
For information contact Paul Kaplan, (413)-687-5002 or Jeff Lee, (413)-256-0433 or visit http://www.filbert.com/pvfs.
---
May concert suggestions sought
Once a year the Pioneer Valley Folklore Society holds a concert to raise money to cover our ongoing expenses. Past concert performers have included Bill Staines, John Roberts & Tony Barrand, Daisy Mayhem, and Tracy Grammar & Jim Henry.
We'd like to invite our members and readers to propose a concert performer for a concert that we plan to stage this coming May 4. Is there someone you would like to see play in the intimate setting of the Nacul Center this spring?
Please email suggestions to Paul Kaplan (phkaplan@yahoo.com).
---
Jay Mankita/Dean Stevens to play on Feb. 1
Pioneer Valley Cohousing continues to offer a series of excellent folk concerts in their "Great Room," which truly is a great space. This Friday night the very talented Dean Stevens and Jay Mankita will be appearing. See http://jaymankita.com/dates.html for more info.
---
Note. If you would prefer to receive this monthly newsletter as plain text (no photos or formatting, but requires less space), please click on the link below:
If you would like to be removed from the mailing list click on the link below:
Pioneer Valley Folklore Society, Amherst, Mass.
Web site - http://www.filbert.com/pvfs/
Newsletter archives - http://www.filbert.com/pvfs/news/
Email - pvfolk@yahoo.com
Discussion forum and announcements - http://groups.google.com/group/PVFS
Director/Host: Paul Kaplan
Webmaster: Jeff Lee
January 30, 2013