| | |
| --- | --- |
| Pioneer Valley Folklore Society Happenings | June 2013 |
Contents
Verne McArthur will join June 1 Song & Story Swap
---
Folksinger Verne McArthur will join June 1 Song & Story Swap
Please come share in an evening of music and stories at the Pioneer Valley Folklore Society Song & Story Swap.
Saturday, June 1, 7:00 p.m. at the The Nacul Center, 592 Main St., Amherst, Mass (see map).
Guest performer for the March 2 Song & Story Swap will be singer and song leader, Verne McArthur.
Verne McArthur is a retired college teacher, non-retired activist, workshop leader, singer, and song-leader. He uses music, especially participatory songs and activities, to inspire collaboration and energize activism--and make it fun!
Verne has studied singing and song leading from mentors such as Ysaye Barnwell, Nick Page, Bobby McFerrin, and Holly Near. He is a long-time member of the Peoples' Music Network, an organization of musicians and cultural workers who use music to help build a better world.
A long-time Unitarian-Universalist, Verne travels around UU congregations in New England offering Sunday services built around congregational singing. As a community activist, he contributes his organizing and music skills to the Pioneer Valley Project, a faith-based multi-ethnic coalition of churches and labor unions in Springfield.
The theme this month is Journeys.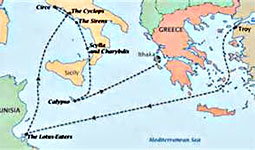 The Song & Story Swap is open to the public, free of charge with donations accepted. People of all ages gather to share stories and songs that are traditional, newly written, or of personal experiences. You can tell, sing, or lead everyone in singing, or request a song or story. Listeners are welcome.
For information contact Paul Kaplan, (413)-687-5002 or Jeff Lee, (413)-256-0433 or visit http://www.filbert.com/pvfs.
Please note that the Song and Story Swap will be taking a summer break in July and August. We return on September 7th.
---
Note. If you would prefer to receive this monthly newsletter as plain text (no photos or formatting, but requires less space), please click on the link below:
If you would like to be removed from the mailing list click on the link below:
Pioneer Valley Folklore Society, Amherst, Mass.
Web site - http://www.filbert.com/pvfs/
Newsletter archives - http://www.filbert.com/pvfs/news/
Email - pvfolk@yahoo.com
Discussion forum and announcements - http://groups.google.com/group/PVFS
Director/Host: Paul Kaplan
Webmaster: Jeff Lee
May 28, 2013