| | |
| --- | --- |
| Pioneer Valley Folklore Society Happenings | September 2013 |
Contents
Jay Mankita will join September 7 Song & Story Swap
Song & Story Swap sponsors sought
---
Singer-Songwriter Jay Mankita will join Sept. 7 Song & Story Swap
Please come share in an evening of music and stories at the Pioneer Valley Folklore Society Song & Story Swap.
Saturday, September 7, 7:00 p.m. at the The Nacul Center, 592 Main St., Amherst, Mass (see map).
Guest performer for the event will be singer-songwriter and talented performer, Jay Mankita.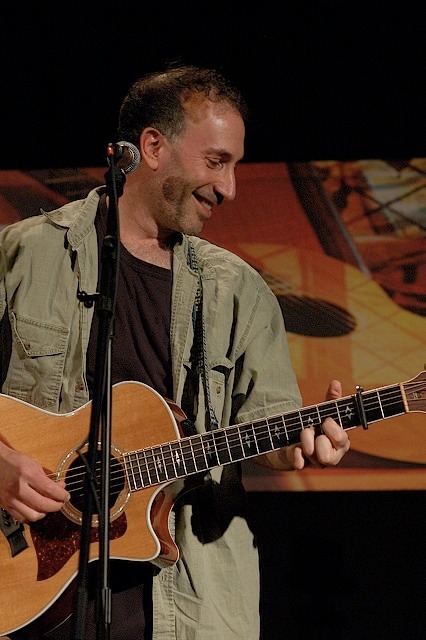 Jay Mankita is an adroit guitarist, singer, and songwriter whose songs are a masterful blend of wit, whimsy and poignancy.
His songs have been heard worldwide, having been sung and recorded on albums such as Putumayo's internationally released Picnic Playground, and the 2011 Grammy-Nominated CD, Healthy Food For Thought.
He is as well known for his funny songs like 'From a Dog's Stance', 'Tracy At The Bat', and 'The Cliche Song' as he is for songs like 'Living Planet', 'Morning Face', and 'Bread Alone'. His topical songs such as 'They Lied' have been internet hits and audience favorites, appealing to listeners on both sides of. and beyond the political aisle.
Jay has shared the stage, opened for, performed with, and recorded with many well known artists, including: Pete Seeger, David Bromberg, Leon Russell, Tom Paxton, Paul Winter, and dozens of others.
He drives a touring van powered by recycled vegetable oil, which he enjoys showing after every show.
Commented Margie Rosencrantz, Director of The Eighth Step Coffeehouse, "Jay alternates complexity, simplicity, and hilarity, leading us to the most beautifully obvious conclusion; that we're all human, we're all in this together, and it's not so bad after all."
The theme this month is Funny.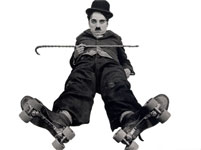 The Song & Story Swap is open to the public, free of charge with donations accepted. People of all ages gather to share stories and songs that are traditional, newly written, or of personal experiences. You can tell, sing, or lead everyone in singing, or request a song or story. Listeners are welcome.
For information contact Paul Kaplan, (413)-687-5002 or Jeff Lee, (413)-256-0433 or visit http://www.filbert.com/pvfs.
---
Song & Story Swap sponsors sought
As the Song & Story Swap approaches its 20th year in its current format, we find ourselves seeking to meet our small but real operating costs.
Toward this end, we would like to invite folks to sponsor a Song & Story Swap with a $40 contribution. This will help us cover the cost of renting the performance space, and allow the full proceeds of the passing of the hat to go to the guest performer.
Sponsors will be acknowledged on our website and at their event.
Smaller general donations are welcome as well.
If you are interested in becoming a Song & Story Swap sponsor, please send your donation to Paul Kaplan at 203 Heatherstone Rd., Amherst, MA 01002; contact him at phkaplan@yahoo.com; or seek him out at the next Song & Story Swap.
---
Note. If you would prefer to receive this monthly newsletter as plain text (no photos or formatting, but requires less space), please click on the link below:
If you would like to be removed from the mailing list click on the link below:
Pioneer Valley Folklore Society, Amherst, Mass.
Web site - http://www.filbert.com/pvfs/
Newsletter archives - http://www.filbert.com/pvfs/news/
Email - pvfolk@yahoo.com
Discussion forum and announcements - http://groups.google.com/group/PVFS
Director/Host: Paul Kaplan
Webmaster: Jeff Lee
September 3, 2013