| | |
| --- | --- |
| Pioneer Valley Folklore Society Happenings | October 2013 |
Contents
Sue Burkhart will join October 5 Song & Story Swap
---
Guitarist Sue Burkhart will join Oct. 5 Song & Story Swap
Please come share in an evening of music and stories at the Pioneer Valley Folklore Society Song & Story Swap.
Saturday, October 5, 7:00 p.m. at the The Nacul Center, 592 Main St., Amherst, Mass (see map).
Guest performer for the event will be guitar maven, Sue Burkhart.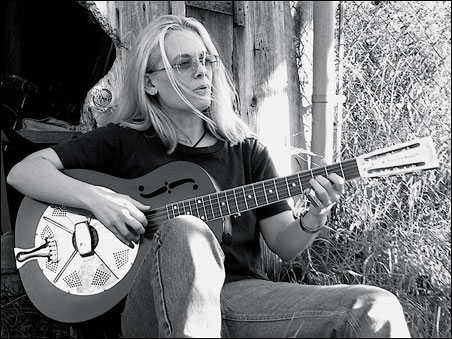 Sue Burkhart cut her musical teeth as an oboe player in youth orchestras. A few years later she branched out to bluegrass mandolin and guitar, and has never looked back.

She received a Masters of Music/Performance from the renowned Hartt School of Music/University of Hartford. Her mentors included such noted guitar masters as Oscar Ghiglia, David Leisner, David Tannenbaum, and Alan Spriestersbach.

Since 1987, much of Burkhart's time has been filled with passing her knowledge onto others, as she remains on the teaching staff at Wesleyan University, Middletown, CT and the Community Music School of Springfield, Springfield, MA. Sue also maintains a private studio. Notably she has taught at the National Guitar Summer Insititute in New Milford, CT.

Always leaving time in her schedule to perform, Sue has appeared with artists Preston Reed, Ani DiFranco, Adrian Legg, Howard Levy and Trio Globo. She has been a guest artist with the Hartford Symphony Orchestra, the Bridgeport Symphony Orchestra, and the New World Consort, and she has featured artist featured artist on several radio appearances throughout New England.

With six locally produced albums and a myriad of solo jazz and classical gigs under her belt, Sue is still finding time to progress in other areas.

The theme this month is Tears.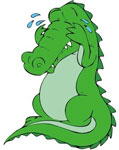 The Song & Story Swap is open to the public, free of charge with donations accepted. People of all ages gather to share stories and songs that are traditional, newly written, or of personal experiences. You can tell, sing, or lead everyone in singing, or request a song or story. Listeners are welcome.
For information contact Paul Kaplan, (413)-687-5002 or Jeff Lee, (413)-256-0433 or visit http://www.filbert.com/pvfs.
---
Note. If you would prefer to receive this monthly newsletter as plain text (no photos or formatting, but requires less space), please click on the link below:
If you would like to be removed from the mailing list click on the link below:
Pioneer Valley Folklore Society, Amherst, Mass.
Web site - http://www.filbert.com/pvfs/
Newsletter archives - http://www.filbert.com/pvfs/news/
Email - pvfolk@yahoo.com
Discussion forum and announcements - http://groups.google.com/group/PVFS
Director/Host: Paul Kaplan
Webmaster: Jeff Lee
October 1, 2013