| | |
| --- | --- |
| Pioneer Valley Folklore Society Happenings | December 2013 |
Contents
Sol Weber will join December 7 Song & Story Swap
Richard Berman will give Dec. 15 benefit concert
---
Sol "Roundman" Weber will join December 7 Song & Story Swap
Please come share in an evening of music and stories at the Pioneer Valley Folklore Society Song & Story Swap.
Saturday, December 7, 7:00 p.m. at the The Nacul Center, 592 Main St., Amherst, Mass (see map).
Guest performer for the event will be song and round leader Sol Weber.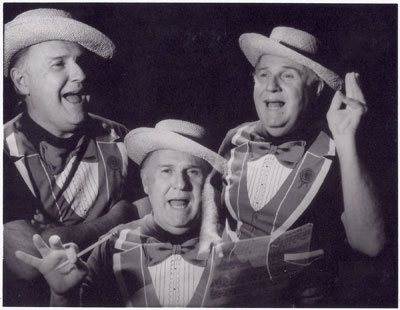 Sol "Roundman" Weber, the Johnny Appleseed of round singing, has for decades been collecting and leading excellent rounds old and new, beautiful, funny, silly and clever.

He is the author of two rounds books: Rounds Galore and Unofficial Set of Additional Rounds, and his singing group has three rounds CDs (the third including Pete Seeger).

The Roundman has appeared at many festivals and clubs, including the Clearwater Festival, NEFFA (New England Folk Festival), the Old Songs Festival, Dance Flurry, (Seattle) Northwest Folklife Festival and The Bottom Line. He has earned the praises of Peter Schickele, CNN, The Village Voice, Sing Out!, New York Magazine and many more. Pete Seeger says "I've never met anyone who knows more rounds than Sol Weber. He surely must have more experience leading them than any other person in this entire world."

In addition to many delightful rounds, Sol always includes other sorts of fun surprises in his appearances. Come sing along. You won't want to miss any of the fun.

Additional information about Sol Weber may be found at http://www.mindspring.com/~cynthiadavid/Dsolweber.html.

The theme this month is Shapes.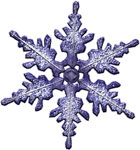 The Song & Story Swap is open to the public, free of charge with donations accepted. People of all ages gather to share stories and songs that are traditional, newly written, or of personal experiences. You can tell, sing, or lead everyone in singing, or request a song or story. Listeners are welcome.
For information contact Paul Kaplan, (413)-687-5002 or Jeff Lee, (413)-256-0433 or visit http://www.filbert.com/pvfs.
---
Richard Berman will perform at Dec. 15 Benefit
Singer-songwriter Richard Berman will be giving a benefit concert for the Amherst Survival Center on Sunday, December 15th at 2:30 in the afternoon at the Nacul Center, 592 Main Street in Amherst. The concert will be two sets and Richard will be accompanied by bass player Mike Lindauer. Don't miss an entertaining afternoon for a good cause!
---
Note. If you would prefer to receive this monthly newsletter as plain text (no photos or formatting, but requires less space), please click on the link below:
If you would like to be removed from the mailing list click on the link below:
Pioneer Valley Folklore Society, Amherst, Mass.
Web site - http://www.filbert.com/pvfs/
Newsletter archives - http://www.filbert.com/pvfs/news/
Email - pvfolk@yahoo.com
Discussion forum and announcements - http://groups.google.com/group/PVFS
Director/Host: Paul Kaplan
Webmaster: Jeff Lee
December 3, 2013