| | |
| --- | --- |
| Pioneer Valley Folklore Society Happenings | February 2014 |
Contents
Jackson Gillman will join February 1 Song & Story Swap
R.I.P. Pete Seeger
---
Jackson Gillman will join February 1 Song & Story Swap
Please come share in an evening of music and stories at the Pioneer Valley Folklore Society Song & Story Swap.
Saturday, February 1, 7:00 p.m. at the The Nacul Center, 592 Main St., Amherst, Mass (see map).
Guest performers for the event will be storyteller and songster Jackson Gillman.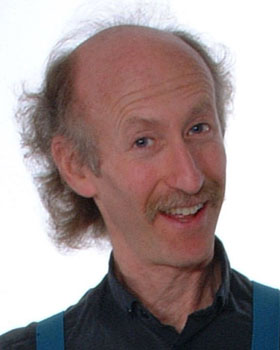 Energy, wit, music, and wisdom are the stock in trade of Jackson Gillman as he incorporates comedy, drama, music, dance, mime, and sign language into his own intimate style of theatre.
On the eve of Groundhog Day, Jackson Gillman will regale the audience with his Mid-Winter Night's Dream. Is it a groundhog or Jackson who allegedly goes on a walkabout tracking an otter, ends up airborne after a terrifying slide, plunges into icy water, somehow survives hypothermia and dances under the Northern Lights with an angel? Jackson swears that much of these winter escapades are true-life. Gather round for what will surely be a wild ride, and intriguing fun trying to divine fact from fiction…
The event serves as a prelude to Jackson's 8th annual Springboards for Stories workshop to be held Feb. 7-10 at Naulakha, Rudyard Kipling's home in Brattleboro, VT.
Learn more about Jackson at http://www.jacksongillman.com/
The theme this month is Stars.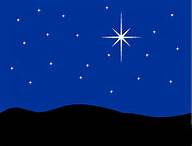 The Song & Story Swap is open to the public, free of charge with donations accepted. People of all ages gather to share stories and songs that are traditional, newly written, or of personal experiences. You can tell, sing, or lead everyone in singing, or request a song or story. Listeners are welcome.
For information contact Paul Kaplan, (413)-687-5002 or Jeff Lee, (413)-256-0433 or visit http://www.filbert.com/pvfs.
---
RIP Pete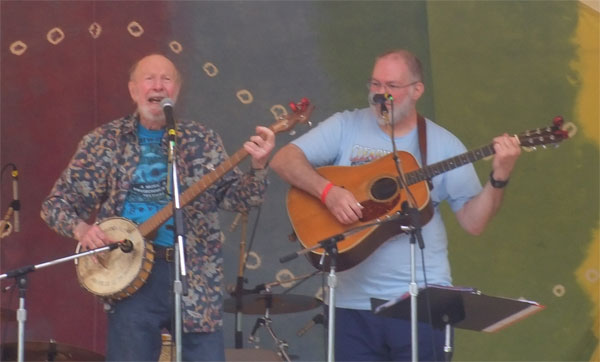 Pete Seeger and Lorre Wyatt at Clearwater Festival last June. (Photo by Carol Gray)
---
Note. If you would prefer to receive this monthly newsletter as plain text (no photos or formatting, but requires less space), please click on the link below:
If you would like to be removed from the mailing list click on the link below:
Pioneer Valley Folklore Society, Amherst, Mass.
Web site - http://www.filbert.com/pvfs/
Newsletter archives - http://www.filbert.com/pvfs/news/
Email - pvfolk@yahoo.com
Discussion forum and announcements - http://groups.google.com/group/PVFS
Director/Host: Paul Kaplan
Webmaster: Jeff Lee
January 28, 2014