| | |
| --- | --- |
| Pioneer Valley Folklore Society Happenings | April 2014 |
Contents
Storyteller Bob Reiser will join April 5 Song & Story Swap
Lou and Peter Berryman to give April 10 house concert in Amherst
---
Bob Reiser will join April 5 Song & Story Swap
Please come share in an evening of music and stories at the Pioneer Valley Folklore Society Song & Story Swap.
Saturday, April 5, 7:00 p.m. at the The Nacul Center, 592 Main St., Amherst, Mass (see map).
Guest performers for the event will be author and storyteller Bob Reiser.
Bob Reiser grew up in a passionate left-wing family, and saw his parents nearly destroyed by the 1950s "Witch hunts." He vowed to stay away from political activism.
At the University of Chicago, and the Yale School of Drama he developed a love of theater and writing. Then, during the 70s, after a stint at Second City, his neglected political roots woke up. The Vietnam War brought him into the streets, performing a Guerrilla Theater piece, "Brother You're Next."
Bob Reiser co-founded the National Writers Union and has written two books with folksinger Pete Seeger, entitled Carry it On and Everybody Says Freedom.
For 20 years he has been telling stories and giving workshops around the continent, from Maine to Jonesborough to Vancouver, teaching at a community college and doing his best to open people's hearts, minds and spirits, one audience at a time.
Pete Seeger observed, "Bob Reiser is a wonderful storyteller, with tales for every age and temperament. I hope he keeps on for another half century."
Learn more about Bob at http://bobtales.com/
The theme this month is Freedom.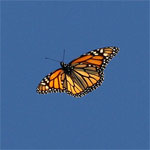 The Song & Story Swap is open to the public, free of charge with donations accepted. People of all ages gather to share stories and songs that are traditional, newly written, or of personal experiences. You can tell, sing, or lead everyone in singing, or request a song or story. Listeners are welcome.
For information contact Paul Kaplan, (413)-687-5002 or Jeff Lee, (413)-256-0433 or visit http://www.filbert.com/pvfs.
---
Lou and Peter Berryman will give April 10 House Concert
The wildly original Lou and Peter Berryman will make a rare area appearance with a house concert in Amherst on April 10. Contact Peter Blood at peter@quakersong.org or 413-256-8596 for more information.
---
Note. If you would prefer to receive this monthly newsletter as plain text (no photos or formatting, but requires less space), please click on the link below:
If you would like to be removed from the mailing list click on the link below:
Pioneer Valley Folklore Society, Amherst, Mass.
Web site - http://www.filbert.com/pvfs/
Newsletter archives - http://www.filbert.com/pvfs/news/
Email - pvfolk@yahoo.com
Discussion forum and announcements - http://groups.google.com/group/PVFS
Director/Host: Paul Kaplan
Webmaster: Jeff Lee
April 2, 2014