| | |
| --- | --- |
| Pioneer Valley Folklore Society Happenings | June 2014 |
Contents
Lorre Wyatt and Michael Nix will join June 7 Song & Story Swap
---
Lorre Wyatt and Michael Nix will perform at June 7 Song & Story Swap
Please come share in an evening of music and stories at the Pioneer Valley Folklore Society Song & Story Swap.
Saturday, June 7, 7:00 p.m. at the The Nacul Center, 592 Main St., Amherst, Mass (see map).
We are proud to have joining us as featured artists two giant musical talents, composer-guitarist Michael Nix and influential folksinger-songwriter, Lorre Wyatt.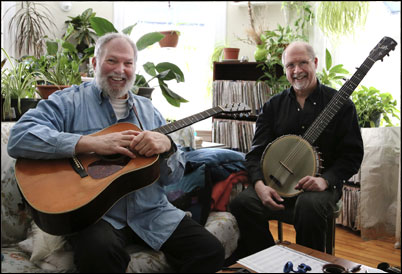 Engaging audiences with a vibrant blend of classic and contemporary folk songs, singer songwriter Lorre Wyatt, a popular figure on the folk circuit since the early 1970's, and multi-instrumentalist Michael Nix give a performance rich in variety, tradition, and irresistible sing-alongs.
A unique collaboration, the pair instill each show with folk, jazz, and classical flavor. Lorre, renowned for such songs as the classic "Somos El Barco / We Are the Boat" and for numerous songwriting collaborations with Pete Seeger, brings the spirit of socially and environmentally-conscious material the two are known for. Michael, whose songs have been featured on PBS and NPR, brings mastery ranging from classical guitar to bluegrass, and the color and spice of international favorites.
As a tribute to Pete Seeger, part of this performance will feature songs that Lorre and Pete co-wrote for their 2012 CD "A More Perfect Union", as well as some of Pete's classics.
More info about Lorre Wyatt is available at http://www.lorrewyatt.com/. Additional information about Michael Nix may be found at http://www.nixworks.com/.
The theme this month is Old Favorites.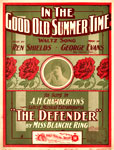 The Song & Story Swap is open to the public, free of charge with donations accepted. People of all ages gather to share stories and songs that are traditional, newly written, or of personal experiences. You can tell, sing, or lead everyone in singing, or request a song or story. Listeners are welcome.
NOTE. If you would like to help sustain the Song & Story Swaps by making a donation, please contact Paul Kaplan. Our goal is to meet our modest expenses through your contributions, which allows us to turn over each event's entire collection to the featured artist.
Please note that the Song & Story Swap will be on summer break in July and August. We will resume our regular monthly schedule on September 6.
For information contact Paul Kaplan, (413)-687-5002 or Jeff Lee, (413)-256-0433 or visit http://www.filbert.com/pvfs.
---
Note. If you would prefer to receive this monthly newsletter as plain text (no photos or formatting, but requires less space), please click on the link below:
If you would like to be removed from the mailing list click on the link below:
Pioneer Valley Folklore Society, Amherst, Mass.
Web site - http://www.filbert.com/pvfs/
Newsletter archives - http://www.filbert.com/pvfs/news/
Email - pvfolk@yahoo.com
Discussion forum and announcements - http://groups.google.com/group/PVFS
Director/Host: Paul Kaplan
Webmaster: Jeff Lee
June 3, 2014