| | |
| --- | --- |
| Pioneer Valley Folklore Society Happenings | October 2014 |
Contents
Blues artist Art Steele will join October 4 Song & Story Swap
Gordon Bok in Amherst house concert on October 8
Cliff Eberhardt written up
---
October 4 Song & Story Swap will feature blues musician Art Steele
Please come share in an evening of music and stories at the Pioneer Valley Folklore Society Song & Story Swap.
Saturday, October 4, 7:00 p.m. at the The Nacul Center, 592 Main St., Amherst, Mass (see map).
Guest performer for the event will be blues musician, Art Steele.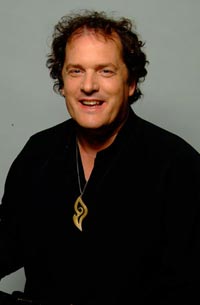 Longtime front man for the Art Steele Blues Band, Steelehas gained accolades for the originality of his guitar licks and his honest, straight-from-the-heart playing style. In addition to maintaining a touring schedule, he owns and operates his own sound company, delves into speaker design, and has served as the sound engineer andtechnical director for the legendary a cappella ensemble, Sweet Honey in the Rock. He contributed a chapter to the group's biography, We Who Believe in Freedom.
Art Steele has invested a great deal of time studying the origins of the blues He spent two years as an archivist for the Smithsonian Institute in Washington, DC, recording seminars on blues music and hanging out with the likes of Memphis Slim, and B.B. King. His own recordings include the Art Steele Blues Band release, Ten Times As Live and a collaboration with Roger Higgins titled Broke and Hungry.
Pass-the-basket proceeds from the event will go to the Valley Musicians Emergency Fund.
Find additional information about Art Steele at http://www.artsteele.com/.
The theme this month is Metal.

The Song & Story Swap is open to the public, free of charge with donations accepted. People of all ages gather to share stories and songs that are traditional, newly written, or of personal experiences. You can tell, sing, or lead everyone in singing, or request a song or story. Listeners are welcome.
For information contact Paul Kaplan, (413)-687-5002 or visit http://www.filbert.com/pvfs.
---
Gordon Bok will give house concert on Oct. 8
On Wednesday, October 8, Gordon Bok will present a house concert at 7:30pm in Amherst, MA. Admission is $15. For info or to reserve a seat call 413-253-4747.
---
Cliff Eberhardt gains attention and applause
Despite feeling under the weather, Cliff Eberhardt entertained a large, appreciative audience at the Nacul Center on Sept. 6, staging a successful Pioneer Valley Folklore Society benefit concert.
Cliff's appearance also captured media attention, including James Heflin's cover story in the Valley Advocate. Check it out at http://www.valleyadvocate.com/article.cfm?aid=18135.
---
Note. If you would prefer to receive this monthly newsletter as plain text (no photos or formatting, but requires less space), please click on the link below:
If you would like to be removed from the mailing list click on the link below:
Pioneer Valley Folklore Society, Amherst, Mass.
Web site - http://www.filbert.com/pvfs/
Newsletter archives - http://www.filbert.com/pvfs/news/
Email - pvfolk@yahoo.com
Discussion forum and announcements - http://groups.google.com/group/PVFS
Director/Host: Paul Kaplan
Webmaster: Jeff Lee
September 30, 2014