| | |
| --- | --- |
| Pioneer Valley Folklore Society Happenings | November 2014 |
Contents
Montreal's Craig Morrison will join November 1 Song & Story Swap
"All Folked Up" at Thirsty Mind on Oct. 31
Cindy Kallett and Grey Larsen at Coho on Nov. 7
Sheesham and Lotus & Son at Coho on Nov. 13
Pat & Tex LaMountain CD Release show on Nov. 23
---
Montreal's Craig "Rockin' Prof" Morrison will join November 1 Song & Story Swap
Please come share in an evening of music and stories at the Pioneer Valley Folklore Society Song & Story Swap.
Saturday, November 1, 7:00 p.m. at the The Nacul Center, 592 Main St., Amherst, Mass (see map).
Guest performer for the event will be Montreal music master and maven, Craig Morrison.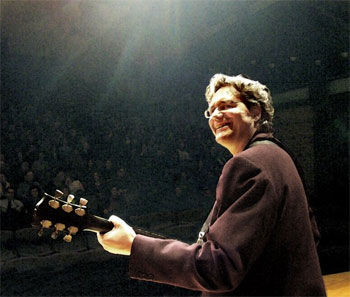 Known as "the Rockin' Professor," Craig Morrison is an accomplished ethnomusicologist, teacher, writer and musician.
Raised in Victoria BC, Canada, Craig developed a keen interest in music history as a teenager. Playing in bands gave him a deeper appreciation of music styles, from jazz to blues to rock, while training at Boston's storied Berklee College of Music sharpened his artistic skills. He sings, plays guitar, keyboards, and lap steel guitar, and has also recorded on mandolin, clarinet, harmonica, and electric and upright bass.
After completing a master's thesis on Rockabilly Music, he moved to Montreal and formed Craig Morrison and the Momentz, a band specializing in roots rock. A gifted interviewer, writer and speaker, he has taught music and culture at McGill and Concordia Universities, contributed articles to Encyclopedia Britannica, and written 3 books, including the Rock & Roll volume of the 7-volume reference work, American Popular Music.
Craig has also found time to record eight CDs, perform regularly with his retro party band, Vintage Wine, and organize the enormously popular Annual Roots of Rock and Roll concert at Montreal's Oscar Peterson Hall. He is currently working on development of the 2015 show entitled "Will You Still Love Me Tomorrow — Music from New York City," to be staged on Valentine's Day.
Find out more about Craig Morrison at http://www.craigmorrison.com/
The theme this month is Canada.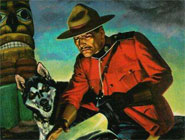 The Song & Story Swap is open to the public, free of charge with donations accepted. People of all ages gather to share stories and songs that are traditional, newly written, or of personal experiences. You can tell, sing, or lead everyone in singing, or request a song or story. Listeners are welcome.
For information contact Paul Kaplan, (413)-687-5002 or visit http://www.filbert.com/pvfs.
---
Lisa Martin, Pete Nelson, Michael Orlen in the round on Oct. 31
"All Folked Up" is a monthly happening in South Hadley where 3 premiere singer-songwriters present their songs "in the round." This month's event features Lisa Martin, Pete Nelson and Michael Orlen and takes place Friday, Oct. 31 at 6pm at the Thirsty Mind in the Village Commons.
---
Cohousing presents Cindy Kallett and Grey Larsen on Nov. 7
This month's first Friday Cohousing concert will feature Cindy Kallet and Grey Larsen. The event will take place on November 7, in the Pioneer Valley Cohousing Great Room, at 120 Pulpit Hill Rd, Amherst at 7:30 p.m.
---
Canadians Sheesham and Lotus & Son to play at Coho on Nov. 13
Sheesham and Lotus & Son, performing old-time roots music, will appear in a house concert at the Pioneer Valley Cohousing Community (120 Pulpit Hill Road, Amherst, MA) Thursday November 13, 2014, at 7:30 p.m. Donations at the door, $15-20 suggested.
In 2012 the trio recorded the critically acclaimed "1929," which was nominated for a Canadian Folk Music Award in the category of "Best Traditional Album".
For more information contact Wayne Crouch at wcrouch@pobox.com or 413-549-5388.
---
Pat & Tex LaMountain celebrate CD Release on Nov. 23
Pat & Tex LaMountain will present a CD Release Concert and Thanksgiving Celebration at the Shea Theater, 71 Avenue A, Turners Falls, MA at 3 pm Sunday, November 23.
The show will celebrate the release of "rivers, roads & bridges" the couple's 8th release on Greenfield's Garden Gate Recordings, and will feature Pat & Tex with band members John White on bass and Rick Mauran on drums, along with special guests Anand Nayak, Zoe Darrow, Chris Brashear and Jerry Noble.
---
Note. If you would prefer to receive this monthly newsletter as plain text (no photos or formatting, but requires less space), please click on the link below:
If you would like to be removed from the mailing list click on the link below:
Pioneer Valley Folklore Society, Amherst, Mass.
Web site - http://www.filbert.com/pvfs/
Newsletter archives - http://www.filbert.com/pvfs/news/
Email - pvfolk@yahoo.com
Discussion forum and announcements - http://groups.google.com/group/PVFS
Director/Host: Paul Kaplan
Webmaster: Jeff Lee
October 27, 2014