| | |
| --- | --- |
| Pioneer Valley Folklore Society Happenings | December 2014 |
Contents
PVFS founder Jim Rooney and bluegrass standout Chris Brashear will join December 6 Song & Story Swap
In It For the Long Run book signing at Amherst Books
Remembering Karen Brandow and Rick Lee
---
Jim Rooney & Chris Brashear will join December 6 Song & Story Swap
Please come share in an evening of music and stories at the Pioneer Valley Folklore Society Song & Story Swap.
Saturday, December 6, 7:00 p.m. at the The Nacul Center, 592 Main St., Amherst, Mass (see map).
Guest performers for the December 6 Song & Story Swap will be a pair of folk and bluegrass luminaries, Jim Rooney and Chris Brashear.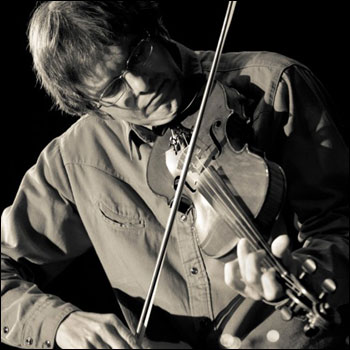 Missouri native Chris Brashear is a string instrumentalist extraordinaire, a charismatic singer with a high clear voice, and a songwriter who portrays contemporary life with old time flavor. He has been the duo partner of National Flatpicking Guitar Champion Peter McLaughlin, is co-founder of the Bluegrass all-star ensemble, Perfect Strangers, and has served as fiddler and mandolin player for Robin and Linda Williams and Their Fine Group.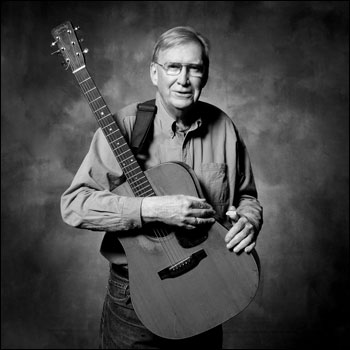 Chris joins renowned musician, author, songwriter, event organizer and Grammy Award-winning producer, Jim Rooney. Jim's musical resume would fill a book. In fact, 2014 saw the publication of his memoir, In It for the Long Run, which relates his musical journey from manager of the quintessential Boston coffeehouse, Club 47, to talent booker for the Newport Folk Festival, to running Albert Grossman's Bearsville recording studios in Woodstock, to his rise on the Nashville music scene where he helped advance the careers of Nanci Griffith, John Prine, Iris Dement and Garth Brooks, among others.
He penned the book, Bossmen, contrasting the works of bluesman Muddy Waters and bluegrass giant Bill Monroe. With Bill Keith, he wrote a new tune for the ballad One Morning in May which was made popular by James Taylor and found its way into the sing-along sourcebook, Rise Up Singing. He is featured in and performs on the soundtrack of the award-winning Boston-Cambridge folk revival documentary For the Love of the Music. In 2009 he received a "Lifetime Achievement Award" from the Americana Music Association for his work as an engineer/producer.
And in 1960, Jim Rooney with fellow Amherst College student Bill Keith founded the Pioneer Valley Folklore Society, an organization that remains vibrant 54 years later, and that will be sponsoring this exciting event.
Find out more about Jim Rooney at http://www.jimrooneyproductions.com/ and about Chris Brashear at http://www.chrisbrashear.info/.
The theme this month is Different Times.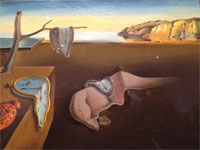 The Song & Story Swap is open to the public, free of charge with donations accepted. People of all ages gather to share stories and songs that are traditional, newly written, or of personal experiences. You can tell, sing, or lead everyone in singing, or request a song or story. Listeners are welcome.
For information contact Paul Kaplan, (413)-687-5002 or visit http://www.filbert.com/pvfs.
---
Amherst Books will host Jim Rooney book signing on Dec. 6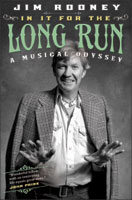 Complementing his appearance at the Song & Story Swap, at 1:00 p.m. on December 6, Jim Rooney will be signing copies of his recently published In It for the Long Run: A Musical Odyssey at Amherst Books, 8 Main St., Amherst, MA 01002.
Writing songs or writing his memoir, Jim Rooney is the consummate storyteller. In It for the Long Run: A Musical Odyssey is his singular chronicle from the heart of Americana.
"A love letter to friendship and music." — The Tennessean
"Wonderful fellow with an interesting life equals great story." — John Prine
Visit http://www.amherstbooks.com/ for information.

---
Remembering Karen Brandow and Rick Lee
We were very saddened to hear about the recent loss of two well-loved musicians and friends of the Pioneer Valley Folklore Society.
Karen Brandow passed away on October 26. Karen and her partner, Charlie King, were guest performers at a memorable Song & Story Swap in 2010. Karen possessed a warmth and kindness that permeated her performances and served to anchor the struggle for social justice that she and Charlie have long pursued through their music. A memorial service will be held at 2 p.m. on Dec. 20, 2014 at Trinity Church, 17 Severance St., Shelburne Falls, MA.
Rick Lee died on August 27. Rick was an original member of the Pioneer Valley Folklore Society while a student at Amherst College, and served as the organization's second president. He was an accomplished piano and banjo player, a song collector and composer, and one-time host of a folk radio show on WGBH Boston. He leaves many fine songs, including his Swift River Music recording of Natick

about the plight of the Native Americans for whom Reverend John Eliot published the "Natick Bible," the first book printed in the New World.
---
Note. If you would prefer to receive this monthly newsletter as plain text (no photos or formatting, but requires less space), please click on the link below:
If you would like to be removed from the mailing list click on the link below:
Pioneer Valley Folklore Society, Amherst, Mass.
Web site - http://www.filbert.com/pvfs/
Newsletter archives - http://www.filbert.com/pvfs/news/
Email - pvfolk@yahoo.com
Discussion forum and announcements - http://groups.google.com/group/PVFS
Director/Host: Paul Kaplan
Webmaster: Jeff Lee
November 30, 2014