| | |
| --- | --- |
| Pioneer Valley Folklore Society Happenings | February 2015 |
Contents
Donna Hébert & Max Cohen will join February 7 Song & Story Swap
Pioneer Valley Folk video playlist
---
Donna Hébert & Max Cohen will join February 7 Song & Story Swap
Please come share in an evening of music and stories at the Pioneer Valley Folklore Society Song & Story Swap.
Saturday, February 7, 7:00 p.m. at the The Nacul Center, 592 Main St., Amherst, Mass (see map).
The fiddle-guitar duo of Donna Hébert and Max Cohen will join the February 7 Song & Story Swap as guest performers.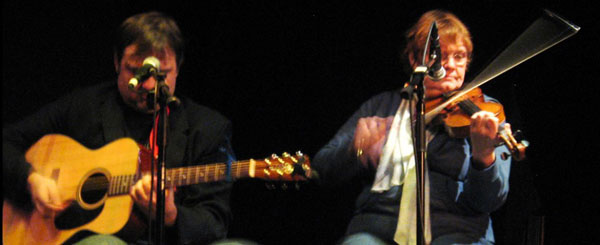 Donna Hébert's fierce fiddle rhythms and Max Cohen's impeccable groove guitar link up to create an orchestra of sound from a simple fiddle-guitar duet. Concerts draw from Donna's 40 years of French-Canadian and Celtic fiddling with seminal folk bands. Max contributes effervescent guitar solos and original songs.
Named a state Artist's Fellow in the Folk Arts, Donna Hébert has two original songs on Smithsonian anthologies and eight appointments as a master-teacher in Franco-American fiddling through the National Endowment's Master-Apprenticeship program.
Max Cohen fuses fingerstyle artistry with solid groove. The ultimate accompanist, he is highly regarded as a musical partner. His collaborations include ensembles with singer Priscilla Herdman, music educator Brian Weilland and recently with a reunited Donna Hébert and Josée Vachon in the new edition of the popular band Chanterelle. Dar Williams calls him "an endearing and inspiring performer. I love Max!"
Find out more about Donna Hébert and Max Cohen at http://fiddlingdemystified.com/.
The theme this month is Bugs.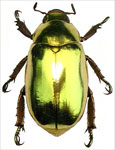 The Song & Story Swap is open to the public, free of charge with donations accepted. People of all ages gather to share stories and songs that are traditional, newly written, or of personal experiences. You can tell, sing, or lead everyone in singing, or request a song or story. Listeners are welcome.
For information contact Paul Kaplan, (413)-687-5002 or visit http://www.filbert.com/pvfs.
---
YouTube playlist showcases Valley folk artists
Pioneer Valley Folk is a YouTube video playlist featuring a sampling of the talented musicians and storytellers who have at one time or another called the Pioneer Valley of Western Massachusetts home.
Compiled by Jeff Lee, it is a work in progress. Comments and suggested additions are welcome.
Check it out at https://www.youtube.com/playlist?list=PLnewdAWjVw7DRJiGZ9xwcuf0tXAs8urQK
---
Note. If you would prefer to receive this monthly newsletter as plain text (no photos or formatting, but requires less space), please click on the link below:
If you would like to be removed from the mailing list click on the link below:
Pioneer Valley Folklore Society, Amherst, Mass.
Web site - http://www.filbert.com/pvfs/
Newsletter archives - http://www.filbert.com/pvfs/news/
Email - pvfolk@yahoo.com
Discussion forum and announcements - http://groups.google.com/group/PVFS
Director/Host: Paul Kaplan
Webmaster: Jeff Lee
February 2, 2015