| | |
| --- | --- |
| Pioneer Valley Folklore Society Happenings | March 2015 |
Contents
Greg Alexander will join March 7 Song & Story Swap
Dana & Susan Robinson to play March 8 house concert
---
Greg Alexander will join March 7 Song & Story Swap
Please come share in an evening of music and stories at the Pioneer Valley Folklore Society Song & Story Swap.
Saturday, March 7, 7:00 p.m. at the The Nacul Center, 592 Main St., Amherst, Mass (see map).
Folksinger Greg Alexander will join the March 7 Song & Story Swap as guest performer.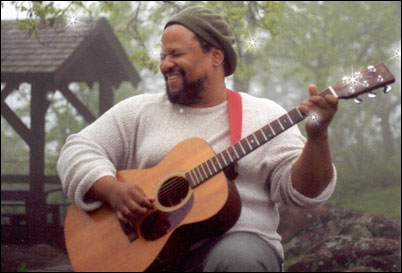 Traveling singer-songwriter Greg Alexander performs a style of music he calls "future folk" -- a combination of bluesy folk & contemporary lyrics. Vintage music supports modern stories from a very lively performer.
Born in Springfield , Massachusetts , Greg found his way to writing music during a year abroad as an exchange student in Paris.
"My host parents were performers, actors and singers. They gave me a guitar to communicate until I could speak French - that took about six months. By then I was hooked on making music."
Upon returning home Greg continued writing by borrowing his own mother's Guild F-20, and hasn't looked back.
A graduate of New York City 's National Shakespeare Conservatory, Greg Alexander has toured as both an actor and musician with the National Shakespeare Company, and Chrysalis Theatre Company of Northampton, Massachusetts, among others. In 2003 Greg won the first ever Newport Folk Festival nation-wide talent search and was the first performer on the main stage that year.
His body of work includes 3 CDs of original songs, the latest being Sky It Shall Be. Greg is currently working on a project with Holyoke's Enchanted Circle Theater consisting of a series of staged readings of Elie Wiesel's "Night," scheduled for April.
More information may be found at http://www.gregalexander.com/
The theme this month is Snow.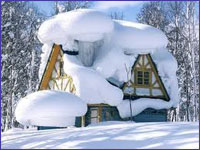 The Song & Story Swap is open to the public, free of charge with donations accepted. People of all ages gather to share stories and songs that are traditional, newly written, or of personal experiences. You can tell, sing, or lead everyone in singing, or request a song or story. Listeners are welcome.
For information contact Paul Kaplan, (413)-687-5002 or visit http://www.filbert.com/pvfs.
---
Dana & Susan Robinson will give March 8 concert
Folks who have missed the talented singer-songwriter and guitarist Dana Robinson since he left his Valley home for North Carolina several years ago will have the opportunity to see him perform locally once again this month.
Dana and his wife Susan headline the Traveling Star House Concert Series on March 8. From performing at Carnegie Hall to being featured in Ken Burn's PBS documentaries, such as "The National Parks," and "The Dust Bowl," Dana and Susan have been playing their trademark brand of "new-time, old-time music" for nearly twenty years.
The event begins at 4pm at 71 Solar Way, Greenfield, MA. To reserve a seat, contact Tom Neilson at tomneilsonmusic@yahoo.com or call Lynn Waldron at 413-219-6975.
---
Note. If you would prefer to receive this monthly newsletter as plain text (no photos or formatting, but requires less space), please click on the link below:
If you would like to be removed from the mailing list click on the link below:
Pioneer Valley Folklore Society, Amherst, Mass.
Web site - http://www.filbert.com/pvfs/
Newsletter archives - http://www.filbert.com/pvfs/news/
Email - pvfolk@yahoo.com
Discussion forum and announcements - http://groups.google.com/group/PVFS
Director/Host: Paul Kaplan
Webmaster: Jeff Lee
March 2, 2015