| | |
| --- | --- |
| Pioneer Valley Folklore Society Happenings | April 2015 |
Contents
Steve Gillette & Cindy Mangsen will join April 4 Song & Story Swap
---
Steve Gillette & Cindy Mangsen will perform at April 4 Song & Story Swap
Please come share in an evening of music and stories at the Pioneer Valley Folklore Society Song & Story Swap.
Saturday, April 4, 7:00 p.m. at the The Nacul Center, 592 Main St., Amherst, Mass (see map).
The widely heralded folk duo, Steve Gillette & Cindy Mangsen will be guest performers at the April 4 Song & Story Swap.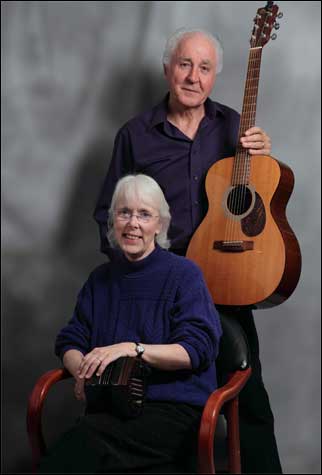 A Gillette & Mangsen concert features compelling songs, rich harmony, and a good dose of humor. Steve and Cindy have performed on National Public Radio, across North America and Europe, delighting audiences with traditional music and original songs. Although they come from different musical backgrounds, their voices and styles, to quote Sing Out! Magazine, "meld seamlessly with a gentleness and a maturity that is unmatched in the world of folk duos."

Steve Gillette is a country/folk songwriter with Western roots. His songs have been covered by artists such as Ian & Sylvia, John Denver, Garth Brooks, Linda Ronstadt, and Tammy Wynette. His ballad "Darcy Farrow" has been recorded by more than 300 artists. Steve is author of the book Songwriting and the Creative Process, a standard text in songwriting groups.
Cindy Mangsen is known for compelling interpretations of traditional Anglo-Scottish ballads, thoughtful songs, and a wonderful ear for harmony. She is a keeper of old songs as well as a writer and interpreter of new ones. This fall she will be embarking on a concert tour in trio with folk divas Priscilla Herdman and Anne Hills.
Steve Gillette & Cindy Mangsen have recorded six albums in their 25-year collaboration, as well as solo works and projects with other artists. Their most recent release is Berrymania, a collection of songs written by longtime friends, the talented Lou and Peter Berryman.
More information may be found at http://www.compassrosemusic.com.
The theme this month is Yellow.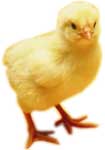 The Song & Story Swap is open to the public, free of charge with donations accepted. People of all ages gather to share stories and songs that are traditional, newly written, or of personal experiences. You can tell, sing, or lead everyone in singing, or request a song or story. Listeners are welcome.
For information contact Paul Kaplan, (413)-687-5002 or visit http://www.filbert.com/pvfs.
---
Note. If you would prefer to receive this monthly newsletter as plain text (no photos or formatting, but requires less space), please click on the link below:
If you would like to be removed from the mailing list click on the link below:
Pioneer Valley Folklore Society, Amherst, Mass.
Web site - http://www.filbert.com/pvfs/
Newsletter archives - http://www.filbert.com/pvfs/news/
Email - pvfolk@yahoo.com
Discussion forum and announcements - http://groups.google.com/group/PVFS
Director/Host: Paul Kaplan
Webmaster: Jeff Lee
March 31, 2015