| | |
| --- | --- |
| Pioneer Valley Folklore Society Happenings | June 2015 |
Contents
Singer-songwriter Molly Scott will join June 6 Song & Story Swap
Local summer concert series commence
---
Molly Scott will join June 6 Song & Story Swap
Please come share in an evening of music and stories at the Pioneer Valley Folklore Society Song & Story Swap.
Saturday, June 6, 7:00 p.m. at the The Nacul Center, 592 Main St., Amherst, Mass (see map).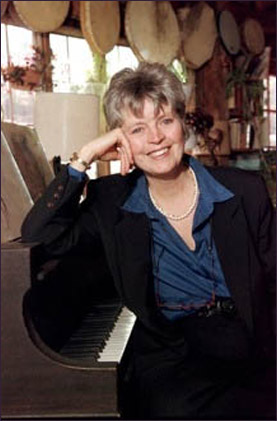 Guest performer at the June 6 Song & Story Swap will be singer-songwriter Molly Scott. She will be accompanied by old friend, musical colleague and record producer, Bruce Kahn, on guitar and bass.
Molly Scott is well known for her peace and social justice music, including her anthem, We Are All One Planet. Adept at both guitar and piano, her songs reflect a variety of styles. She started her musical studies in classical music at Smith College and went on to a career in New York as a folksinger where she was part of the folk revival in Greenwich Village performing with now legendary figures in the folk scene before working in theater, musicals, television and film. She had her own children's program on CBS - Around the Corner, a precursor of Sesame Street - and was a frequent guest on music and talk shows of the era.
In the late 1960's she moved to a farm in Western Massachusetts and began writing her own music. With her trio "Sumitra" she has performed widely throughout the Northeast, recording and presenting an eclectic repertoire of her own compositions woven with folk, classical, and improvised music. She has also written music for theater productions of The Dragon, and Brecht's Good Woman of Szechuan. Her recordings on the Sumitra label include Honor the Earth, We Are All One Planet, and Sanctuary: Songs of Hope and Healing, a live concert recorded immediately after the tragedy of 9-11.
Molly Scott is an award winning poet as well as a lyricist and has recently won the 2015 Robert Frost Award for her poem "Two Girls, Woodpile", which she will read in her June 6 presentation. Finishing Line Press has recently published her chapbook, Up to the Windy Gate: poems of grief and grace, written about the death of her long time music partner, Sarah Benson.
A pioneer in the field of sound and healing, Molly Scott is recognized internationally as a psychotherapist for her ground-breaking work on therapeutic voice, called Creative Resonance.
Learn more at http://www.mollyscott.com/.
The theme this month is Fruits & Vegetables.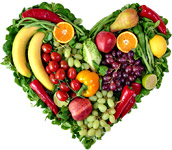 The Song & Story Swap is open to the public, free of charge with donations accepted ($5 - $10 is suggested). People of all ages gather to share stories and songs that are traditional, newly written, or of personal experiences. You can tell, sing, or lead everyone in singing, or request a song or story. Listeners are welcome.
For information contact Paul Kaplan, (413)-687-5002 or visit http://www.filbert.com/pvfs.
Please note that the Song and Story Swap will be taking a summer break in July and August. We return on September 5th.
---
Summer music series commence
Two stellar Valley summer music series have announced impressive programs for the season. Unfortunately both take place on Wednesday evenings, so listeners may have to choose.
Offering fine "acoustic music of all genres," Watermelon Wednesdays kicked off on May 28 with Pat Alger, Jim Rooney and Chris Brashear. Now in its 16th year, the series takes place at the West Whately Chapel. See the details at http://www.watermelonwednesdays.com/.
And the Porter-Phelps-Huntington House Museum in Hadley launches its 34th annual Wednesday Folk Traditions on June 10, with Rani Arbo and daisy mayhem leading off. The museum also hosts a 9-week Saturday summer music concert series, A Perfect Spot of Tea. Find out more at http://www.pphmuseum.org/.
---
Note. If you would prefer to receive this monthly newsletter as plain text (no photos or formatting, but requires less space), please click on the link below:
If you would like to be removed from the mailing list click on the link below:
Pioneer Valley Folklore Society, Amherst, Mass.
Web site - http://www.filbert.com/pvfs/
Newsletter archives - http://www.filbert.com/pvfs/news/
Email - pvfolk@yahoo.com
Discussion forum and announcements - http://groups.google.com/group/PVFS
Director/Host: Paul Kaplan
Webmaster: Jeff Lee
June 3, 2015