| | |
| --- | --- |
| Pioneer Valley Folklore Society Happenings | October 2015 |
Contents
Pat & Tex LaMountain will join October 3 Song & Story Swap
Rise Again Tour stops in Hadley
Two other concerts of note
---
Pat & Tex LaMountain will join October 3 Song & Story Swap
Please come share in an evening of music and stories at the Pioneer Valley Folklore Society Song & Story Swap.
Saturday, October 3, 7:00 p.m. at the The Nacul Center, 592 Main St., Amherst, Mass (see map).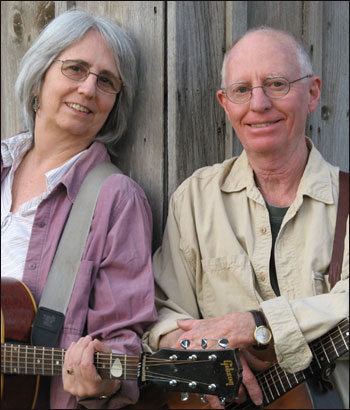 Guest performers at the October 3 Song & Story Swap will be folk duo Pat & Tex LaMountain.
Pat & Tex have been mainstays of the Pioneer Valley music scene for going on 4 decades. They met in Montague, Mass in 1974, where she had been singing with the Sawmill River Band and he with the popular Vanguard recording group, Clean Living. They teamed up and were "New Talent" winners at the New England Folk Festival at Vermont's Mount Snow in 1977.
Pat & Tex were founding members of the folk group, Bright Morning Star. Among their past projects was a three-year concert series entitled Songs from Western Mass., featuring dozens of area songwriters in over 50 local community concerts.
They have released eight CDs as a duo, including last year's Rivers Roads & Bridges, which features backup support from outstanding intrumentalists, Anand Nayak, Chris Brashear and Zoe Darrow. Their music has been described as "upbeat and rhythmic, inspirational and sensitive…catchy… with Pat & Tex there's heart and soul."
Learn more at http://www.patandtex.com.
The theme this month is Beverages.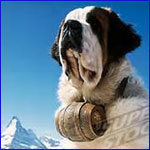 The Song & Story Swap is open to the public, free of charge with donations accepted ($5 - $10 is suggested). People of all ages gather to share stories and songs that are traditional, newly written, or of personal experiences. You can tell, sing, or lead everyone in singing, or request a song or story. Listeners are welcome.
For information contact Paul Kaplan, (413)-687-5002 or visit http://www.filbert.com/pvfs.
---
Rise Again tour stops in Hadley
Lovers of song will also want to consider attending the October 3 stop of the Rise Again release tour at the Wesley United Methodist Church in Hadley. This is a singalong concert with Annie Patterson & Peter Blood, the creators of Rise Up Singing, celebrating the release of their long-awaited 2nd songbook Rise Again! joined by other great artists with songs in the new book.

There will be two separate shows:

• Family matinee at 3pm: with The Nields, Sarah Pirtle, Kim & Reggie Harris, Magpie
• Evening concert at 7pm: with emma's revolution (Patricia Humphries & Sandy O), Kim & Reggie, Charlie King, Magpie

For ticket info visit https://www.riseupandsing.org/tour or contact Al Sax at 413-256-8596.
---
Two other concerts of note
Jack Williams will play a house concert hosted by Stamell Stringed Instruments in Amherst on Oct. 9. See http://www.stamellstring.com/house-concerts.html
The Mt. Toby Concerts for Peace and Social Change will host John McCutcheon on Oct. 22 at their meetinghouse in Leverett. See https://mttobyconcerts.wordpress.com/
---
Note. If you would prefer to receive this monthly newsletter as plain text (no photos or formatting, but requires less space), please click on the link below:
If you would like to be removed from the mailing list click on the link below:
Pioneer Valley Folklore Society, Amherst, Mass.
Web site - http://www.filbert.com/pvfs/
Newsletter archives - http://www.filbert.com/pvfs/news/
Email - pvfolk@yahoo.com
Discussion forum and announcements - http://groups.google.com/group/PVFS
Director/Host: Paul Kaplan
Webmaster: Jeff Lee
September 28, 2015