| | |
| --- | --- |
| Pioneer Valley Folklore Society Happenings | December 2015 |
Contents
Jim Armenti will join December 5 Song & Story Swap
---
Jim Armenti will join December 5 Song & Story Swap
Please come share in an evening of music and stories at the Pioneer Valley Folklore Society Song & Story Swap.
Saturday, December 5, 7:00 p.m. at the The Nacul Center, 592 Main St., Amherst, Mass (see map).
The Song & Story Swap's December guest artist will be songwriter and multi-instrumentalist, Jim Armenti.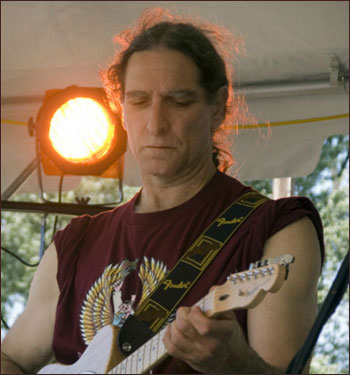 Jim Armenti began his formal music training on the violin and followed with clarinet lessons, which eventually earned him a college degree. He went on to master the guitar, mandolin, fiddle, bass, clarinet, saxophone, trumpet, harmonica, along with others he claims no one wants to hear him play.
Jim Armenti has performed with a variety of valley bands over the past twenty years, including the Yankee Rhythm band, Klezamir, Gutterbirds, Donna Lee and Lonesome Brothers. His versatility enables him to teach a range of musical styles including rock, country, jazz, folk and klezmer.
Jim's songwriting has garnered considerable respect in the music industry. His song "Down By the Water" was recorded by Cry, Cry, Cry, Cheri Knight and Pam Tillis. The beautiful "All Around You" was featured on the last compilation of No Depression magazine. Mark Erelli recorded "Every Goodbye" on his The Memorial Hall Recordings. "Valley Rock" was the first cut on Signature Sounds record label release.
Statistically, Jim Armenti has played over 8000 gigs, taught more than 1000 students five different instruments and written over 100 songs. He serves as bassist for the renowned Young@Heart Chorus.
Don't miss Jim Armenti at the December 5 Song & Story Swap.
Find out more about Jim Armenti at http://jimarmenti.com/.
The theme this month is The Ocean.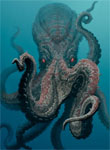 The Song & Story Swap is open to the public, free of charge with donations accepted ($5 - $10 is suggested). People of all ages gather to share stories and songs that are traditional, newly written, or of personal experiences. You can tell, sing, or lead everyone in singing, or request a song or story. Listeners are welcome.
For information contact Paul Kaplan, (413)-687-5002 or visit http://www.filbert.com/pvfs.
---
Note. If you would prefer to receive this monthly newsletter as plain text (no photos or formatting, but requires less space), please click on the link below:
If you would like to be removed from the mailing list click on the link below:
Pioneer Valley Folklore Society, Amherst, Mass.
Web site - http://www.filbert.com/pvfs/
Newsletter archives - http://www.filbert.com/pvfs/news/
Email - pvfolk@yahoo.com
Discussion forum and announcements - http://groups.google.com/group/PVFS
Director/Host: Paul Kaplan
Webmaster: Jeff Lee
November 30, 2015