| | |
| --- | --- |
| Pioneer Valley Folklore Society Happenings | June 2016 |
Contents
Performer Rob Peck will join June 4 Song & Story Swap
PMN Summer Gathering will be June 3-5
---
Multi-talented Rob Peck will perform at June 4 Song & Story Swap
Please come share in an evening of music and stories at the Pioneer Valley Folklore Society Song & Story Swap.
Saturday, June 4, 7:00 p.m. at the The Nacul Center, 592 Main St., Amherst, Mass (see map).
Appearing as featured guest at the June 4 Song & Story Swap will be versatile performer Rob Peck.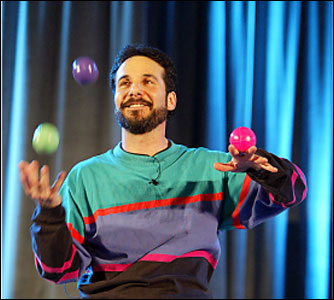 Rob Peck is a juggler of all performing arts, and a master at some. Honored for his creative choreography by the International Jugglers Association, and two time winner of Toastmaster International's Humorous Speech Contest, Rob combines moving stories with moving objects — ranging from five balls to nine blocks balanced on his nose, while playing Shortnin' Bread on an ocarina.

In addition to his 3D storytelling, Rob sings original blues songs, accompanying himself on harmonica. His repertoire also includes Broadway show tunes on the chromatic harmonica, and an array of Irish aires, jigs, reels, & hornpipes on the pennywhistle.

Rob is the author of It's a Juggle Out There! (A Guide to a Better Balanced, and More Fulfilling Life), excerpts from which he has adapted to performance pieces.

Find out more about Rob Peck at http://www.zestworks.com/.

The theme this month is Hands.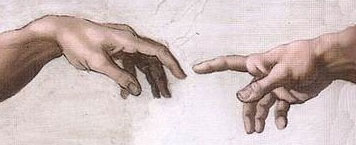 The Song & Story Swap is open to the public, free of charge with donations accepted ($5 - $10 is suggested). People of all ages gather to share stories and songs that are traditional, newly written, or of personal experiences. You can tell, sing, or lead everyone in singing, or request a song or story. Listeners are welcome.
For information contact Paul Kaplan, (413)-687-5002 or visit http://www.filbert.com/pvfs.
Please note that the Song and Story Swap will be taking a summer break in July and August. We return on September 3rd.
---
People's Music Network Summer Gathering
The People's Music Network will stage its Summer Gathering in Tolland, MA this coming weekend, June 3-5. A wealth of concerts, workshops and singalongs is on the agenda.
For more information visit http://peoplesmusic.org/2016-pmn-summer-gathering-schedule/.
---
Note. If you would prefer to receive this monthly newsletter as plain text (no photos or formatting, but requires less space), please click on the link below:
If you would like to be removed from the mailing list click on the link below:
Pioneer Valley Folklore Society, Amherst, Mass.
Web site - http://www.filbert.com/pvfs/
Newsletter archives - http://www.filbert.com/pvfs/news/
Email - pvfolk@yahoo.com
Discussion forum and announcements - http://groups.google.com/group/PVFS
Director/Host: Paul Kaplan
Webmaster: Jeff Lee
May 31, 2016