| | |
| --- | --- |
| Pioneer Valley Folklore Society Happenings | September 2016 |
Contents
Eric Lee will join September 3 Song & Story Swap
James McCarthy to give Sept. 8 house concert
---
Fiddle master Eric Lee will perform at September 3 Song & Story Swap
Please come share in an evening of music and stories at the Pioneer Valley Folklore Society Song & Story Swap.
Saturday, September 3, 7:00 p.m. at the The Nacul Center, 592 Main St., Amherst, Mass (see map).
Guest performer at the September 3 Song & Story Swap will be songwriter and fiddle virtuoso, Eric Lee.
Eric Lee began studying classical violin and traditional Irish fiddle at the age of nine,and was soon performing and recording with local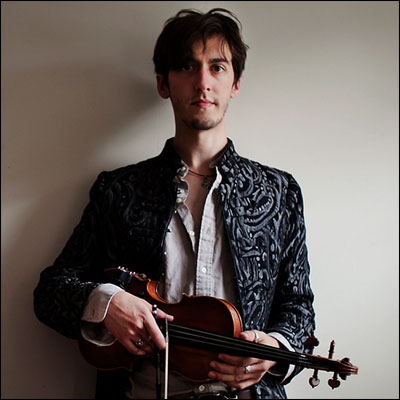 artists. After moving to Western Massachusetts, he continued playing live and in studios, branching into psychedellic rock and bluegrass, playing in the pit orchestras of musicals, and writing his own compositions.
At eighteen, Lee attended the Falcon Ridge Folk Festival where the newly-formed super-group, The Strangelings, fronted by musical luminaries Pete & Maura Kennedy, spotted Eric and his fiddle and invited him to join them on an informal campground performance. By Saturday night, two days into his first music festival, Eric was playing on the main stage as the band's newest member.
Two years later Eric became a member of the Falcon Ridge Folk Festival's House Band, playing alongside some of the most accomplished professionals in the folk community, and has since accompanied such iconic artists as John Gorka, Peter Rowan, Vance Gilbert, Dan Navarro, The Kennedys, Lucy Kaplansky, The Nields, Tracy Grammer, the Grand Slambovians, Tom Rush, and Eliza Gilkyson. He credits his Falcon Ridge experience as well as the works of the late Dave Carter as informing and inspiring his own songwriting. Several of his original songs were released as an EP in 2015 and he is at work on a full-length album.
In addition to performing solo, Lee plays regularly with New England-based bluegrass band The Gather Rounders.
More information may be found at eric-lee-music.com.
The theme this month is Mythology.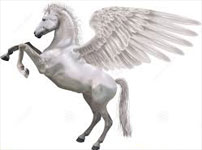 The Song & Story Swap is open to the public, free of charge with donations accepted ($5 - $10 is suggested). People of all ages gather to share stories and songs that are traditional, newly written, or of personal experiences. You can tell, sing, or lead everyone in singing, or request a song or story. Listeners are welcome.
For information contact Paul Kaplan, (413)-687-5002 or visit http://www.filbert.com/pvfs.
---
James McCarthy will play Sept. 8 house concert
Hawaii folksinger/storyteller James McCarthy will give an outdoor house concert at 42 Jenks St. in Amherst on Thursday, Sept. 8. The 7pm performance will be preceded by a potluck meal at 6pm.
Bring a dish to share, blankets and/or chairs. Children are welcome.
For more info, email ruasevents@gmail.com or call (413) 256-8596.
---
Note. If you would prefer to receive this monthly newsletter as plain text (no photos or formatting, but requires less space), please click on the link below:


Please send as plain text, not HTML.

If you would like to be removed from the mailing list click on the link below:
Pioneer Valley Folklore Society, Amherst, Mass.
Web site - http://www.filbert.com/pvfs/
Newsletter archives - http://www.filbert.com/pvfs/news/
Email - pvfolk@yahoo.com
Discussion forum and announcements - http://groups.google.com/group/PVFS
Director/Host: Paul Kaplan
Webmaster: Jeff Lee
August 30, 2016