| | |
| --- | --- |
| Pioneer Valley Folklore Society Happenings | November 2016 |
Contents
Peg Loughran will join November 5 Song & Story Swap
Reggie Harris & Pat Wictor will play Coho on Nov. 4
---
Singer-songwriter Peg Loughran will join November 5 Song & Story Swap
Please come share in an evening of music and stories at the Pioneer Valley Folklore Society Song & Story Swap.
Saturday, November 5, 7:00 p.m. at the The Nacul Center, 592 Main St., Amherst, Mass (see map).
Guest performer will be the folk artist, Peg Loughran.
Peg Loughran, songwriter and guitarist, has come out of folk music retirement with a new collection of songs written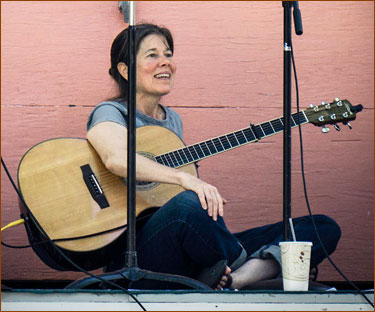 over the last two years. Influenced by traditional American fiddle tunes, swing music, blues and even some rock and roll beats, she sings of the civil war era, colonial times, the Basque country, as well as writing offbeat love songs: to people, places and even birds! Peg will be joined by talented singer-songwriter and guitarist Lisa Ferguson and Siena Kaplan on fiddle.

Peg started playing the guitar and performing in Tamworth, NH in the 80's and after college moved to Seattle where she studied with Linda Waterfall and soaked up the local folk music culture of the 90's. She has released two albums: the first, Crossing Over, recorded in Seattle and the second, La Belle Dame sans Merci, recorded in Londonderry, NH. She is gearing up for a third album in the next year.

The theme this month is Travel.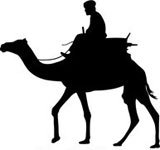 The Song & Story Swap is open to the public, free of charge with donations accepted ($5 - $10 is suggested). People of all ages gather to share stories and songs that are traditional, newly written, or of personal experiences. You can tell, sing, or lead everyone in singing, or request a song or story. Listeners are welcome.
For information contact Paul Kaplan, (413)-687-5002 or visit http://www.filbert.com/pvfs.
---
Reggie Harris & Pat Wictor will give Co-housing concert on Nov. 4
The popular folk duo Reggie Harris and Pat Wictor will appear in concert at Pioneer Valley Co-housing, 120 Pulpit Hill Rd. in Amherst on Friday, Nov. 4. The show starts at 7:30pm. Suggested donation is $10 - $20.
---
Note. If you would prefer to receive this monthly newsletter as plain text (no photos or formatting, but requires less space), please click on the link below:


Please send as plain text, not HTML.

If you would like to be removed from the mailing list click on the link below:
Pioneer Valley Folklore Society, Amherst, Mass.
Web site - http://www.filbert.com/pvfs/
Newsletter archives - http://www.filbert.com/pvfs/news/
Email - pvfolk@yahoo.com
Discussion forum and announcements - http://groups.google.com/group/PVFS
Director/Host: Paul Kaplan
Webmaster: Jeff Lee
November 1, 2016