| | |
| --- | --- |
| Pioneer Valley Folklore Society Happenings | January 2017 |
Contents
Dennis Caraher will join January 7 Song & Story Swap
PMN seeks hosts for upcoming Gathering
Pioneer Valley Folk expands
---
Folksinger Dennis Caraher will be January 7 Song & Story Swap guest
Please come share in an evening of music and stories at the Pioneer Valley Folklore Society Song & Story Swap.
Saturday, January 7, 7:00 p.m. at the The Nacul Center, 592 Main St., Amherst, Mass (see map).
Guest performer will be singer-songwriter and poet, Dennis Caraher.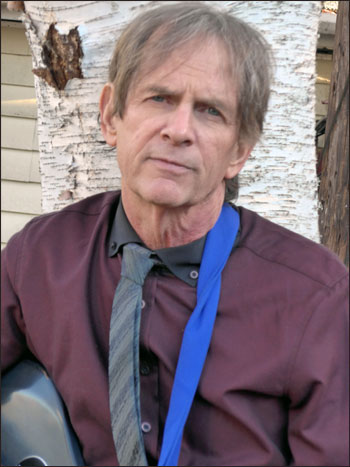 Dennis Caraher grew up on a farm in Iowa, one of eleven children. His original song lyrics and poetry are frequently informed by the rhythms of a lonely and beautiful disappearing landscape.
He has recorded three albums for children, earning Parents' Choice Silver and Gold Medals. He has also recorded three records for adults. His most recent release, The Kingdom of Summer was chosen as one of the top recordings of 2016 by WXPN in Philadelphia.
Adept in multiple literary genres, Dennis's poetry has been read by Garrison Keillor on The Writer's Almanac. He recently completed "The Road to Damascus," a modernized version of Chaucer's "The Canterbury Tales." A stage version was presented in Amherst in 2016.
Learn more about Dennis Caraher at http://www.denniscaraher.com.
The Song & Story Swap is held on the first Saturday of each month, excepting July and August, and is jointly sponsored by the Pioneer Valley Folklore Society and the Nacul Center (http://www.nacul.com). Visit the Folklore Society website at http://www.filbert.com/pvfs.
The theme this month is Renewal.
The Song & Story Swap is open to the public, free of charge with donations accepted ($5 - $10 is suggested). People of all ages gather to share stories and songs that are traditional, newly written, or of personal experiences. You can tell, sing, or lead everyone in singing, or request a song or story. Listeners are welcome.
For information contact Paul Kaplan, (413)-687-5002 or visit http://www.filbert.com/pvfs.
---
PMN Winter Gathering seeks hosts
The People's Music Network (PMN) invites you to offer a room, couch, and/or floor space in your home for out-of-town musicians and activists during our annual PMN Winter Gathering, taking place at the Greenfield Middle School from January 27-29, 2017. Hosts are needed to provide accommodations for two nights: Friday, January 27 and Saturday, January 28. Please contact housing coordinators, Lynn Waldron & Sue Kranz at housing@peoplesmusic.org if you are able to help.
PMN is a diverse community of singers, artists, activists and allies that cultivates music and cultural work as catalysts for a just and peaceful world. Register for the Winter Gathering at http://peoplesmusic.org/2017-pmn-winter-gathering-registration/.
---
Pioneer Valley Folk playlist expands
Pioneer Valley Folk, our YouTube playlist featuring Pioneer Valley artists continues to grow, and now features a detailed index.
View and listen to samples of 101 musicians and storytellers who have lived in the Valley at http://filbert.com/PVFS/playlist/.
---
Note. If you would prefer to receive this monthly newsletter as plain text (no photos or formatting, but requires less space), please click on the link below:


Please send as plain text, not HTML.

If you would like to be removed from the mailing list click on the link below:
Pioneer Valley Folklore Society, Amherst, Mass.
Web site - http://www.filbert.com/pvfs/
Newsletter archives - http://www.filbert.com/pvfs/news/
Email - pvfolk@yahoo.com
Discussion forum and announcements - http://groups.google.com/group/PVFS
Director/Host: Paul Kaplan
Webmaster: Jeff Lee
January 3, 2017