| | |
| --- | --- |
| Pioneer Valley Folklore Society Happenings | February 2017 |
Contents
Sally Rogers will join February 4 Song & Story Swap
---
Folksinger Sally Rogers will be February 4 Song & Story Swap guest
Please come share in an evening of music and stories at the Pioneer Valley Folklore Society Song & Story Swap.
Saturday, February 4, 7:00 p.m. at the The Nacul Center, 592 Main St., Amherst, Mass (see map).
Guest performer will be award-winning folk artist, Sally Rogers.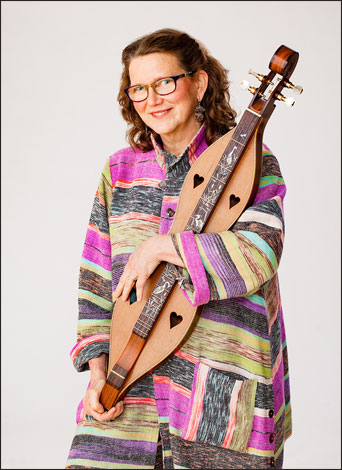 Sally Rogers began her career as a full-time touring musician in 1979, after encouragement from Stan Rogers, the legendary Canadian singer-songwriter. That was followed by an invitation from Garrison Keillor to appear on A Prairie Home Companion. She has appeared more than a dozen times on that show, which launched her performing career. Her travels have since taken her to China, Hungary and Poland, England and Scotland and across the United States.
Sally has released thirteen albums, plus several collaborative projects with other artists. In the Circle of the Sun, received the Best Folk Album of 1982 award from the National Association of Independent Record Distributors. Her album, Closing the Distance, recorded with fellow singer/songwriter Claudia Schmidt, was ranked among the ten most popular albums of the year by public radio stations throughout the country. Last May she released a fourth collaboration with Claudia Schmidt entitled We are Welcomed.
Sally Rogers has also been an eminent contributor to children's music. Two of her albums have garnered Parents' Choice Gold Awards, and At Quiet O'Clock on Round River Records earned the NAIRD Award for Best Children's Recording of 1994. She is past president of the Children's Music Network.
A Washington Post article has described a Sally Rogers performance as "Sterling guitar-banjo-dulcimer work… Better yet, Rogers' achingly sweet voice imbues her ballads with classic poignance even as it lifts the spirit." Don't miss this special opportunity to hear one of folk music's guiding lights.
Learn more about Sally Rogers at http://sallyrogers.com/.
The Song & Story Swap is held on the first Saturday of each month, excepting July and August, and is jointly sponsored by the Pioneer Valley Folklore Society and the Nacul Center (http://www.nacul.com). Visit the Folklore Society website at http://www.filbert.com/pvfs.
The theme this month is Taking a Stand.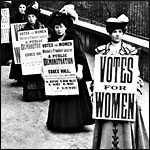 The Song & Story Swap is open to the public, free of charge with donations accepted ($5 - $10 is suggested). People of all ages gather to share stories and songs that are traditional, newly written, or of personal experiences. You can tell, sing, or lead everyone in singing, or request a song or story. Listeners are welcome.
For information contact Paul Kaplan, (413)-687-5002 or visit http://www.filbert.com/pvfs.
---
Note. If you would prefer to receive this monthly newsletter as plain text (no photos or formatting, but requires less space), please click on the link below:


Please send as plain text, not HTML.

If you would like to be removed from the mailing list click on the link below:
Pioneer Valley Folklore Society, Amherst, Mass.
Web site - http://www.filbert.com/pvfs/
Newsletter archives - http://www.filbert.com/pvfs/news/
Email - pvfolk@yahoo.com
Discussion forum and announcements - http://groups.google.com/group/PVFS
Director/Host: Paul Kaplan
Webmaster: Jeff Lee
January 31, 2017