| | |
| --- | --- |
| Pioneer Valley Folklore Society Happenings | March 2017 |
Contents
Singer-songwriter Robin Greenstein will join March 4 Song & Story Swap
Deafinitions conference March 25-26
---
Robin Greenstein will be March 4 Song & Story Swap guest
Please come share in an evening of music and stories at the Pioneer Valley Folklore Society Song & Story Swap.
Saturday, March 4, 7:00 p.m. at the The Nacul Center, 592 Main St., Amherst, Mass (see map).
Guest performer at the March 4 Song & Story Swap will be folksinger Robin Greenstein. She replaces previously scheduled guest, Peter Lehndorff, whose appearance has been postponed until a date to be determined.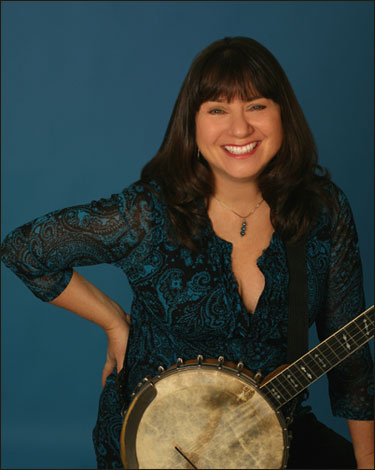 Robin Greenstein is a NYC-based singer and songwriter who blends folk, pop, rock, country and blues into a style she calls "Acousticness." A music major in college, Robin was mentored by folk legend Hedy West ("500 Miles").
After college, she was signed to Bob Dylan's publishing company while receiving a grant to do Jewish music research. From working for Martin Guitars as a clinician to being a headliner for Renaissance Cruises, and with a decade spent touring the college circuit and Europe and performing for Club Med, Robin has a rich resume that informs her music and performance.
Her new CD Tears and Laughter was released in fall of 2016, and in her debut month Robin had the #1 album, #1 song (Hole In The Ground) and was the #1 artist on the Folk DJ charts.
Learn more about Robin Greenstein at http://www.robingreenstein.com.
The Song & Story Swap is held on the first Saturday of each month, excepting July and August, and is jointly sponsored by the Pioneer Valley Folklore Society and the Nacul Center (http://www.nacul.com). Visit the Folklore Society website at http://www.filbert.com/pvfs.
The theme this month is Happy.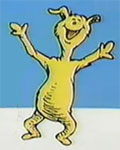 The Song & Story Swap is open to the public, free of charge with donations accepted ($5 - $10 is suggested). People of all ages gather to share stories and songs that are traditional, newly written, or of personal experiences. You can tell, sing, or lead everyone in singing, or request a song or story. Listeners are welcome.
For information contact Paul Kaplan, (413)-687-5002 or visit http://www.filbert.com/pvfs.
---
Deafinitions conference at Hampshire
Hampshire College is the site of this year's DEAFinitions: A Deaf Studies Conference. One of the event's headliners is Simon Carmel, who will present on Deaf Folklore.
It takes place Franklin Patterson Hall on March 25-26. Visit http://tyler22k.wixsite.com/deafinitions for more info.
---
Note. If you would prefer to receive this monthly newsletter as plain text (no photos or formatting, but requires less space), please click on the link below:


Please send as plain text, not HTML.

If you would like to be removed from the mailing list click on the link below:
Pioneer Valley Folklore Society, Amherst, Mass.
Web site - http://www.filbert.com/pvfs/
Newsletter archives - http://www.filbert.com/pvfs/news/
Email - pvfolk@yahoo.com
Discussion forum and announcements - http://groups.google.com/group/PVFS
Director/Host: Paul Kaplan
Webmaster: Jeff Lee
February 27, 2017