| | |
| --- | --- |
| Pioneer Valley Folklore Society Happenings | June 2017 |
Contents
Musician-storyteller Tim Van Egmond will join June 3 Song & Story Swap
Beatles fundraiser yields results
---
Tim Van Egmond will be June 3 Song & Story Swap guest
Please come share in an evening of music and stories at the Pioneer Valley Folklore Society Song & Story Swap.
Saturday, June 3, 7:00 p.m. at the The Nacul Center, 592 Main St., Amherst, Mass (see map).
Guest performer will be the musician and storyteller, Tim Van Egmond.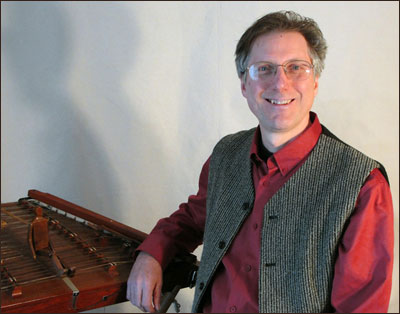 Raised in a musical family, a lover of books from an early age, enraptured by daily sing-alongs at day camp, enchanted by a storyteller who performed at his grade school, Tim Van Egmond had a lot leading him to his chosen profession as a folksinger and storyteller from an early age. Van Egmond has performed for over 30 years throughout the country, weaving together tales, tunes and songs to share their wellspring of rib-tickling, spine-tingling, heartwarming richness.
Tim has been chosen for the New England States Touring Program, and has been a featured performer at the Philadelphia Folk Festival, Three Apples Storytelling Festival and the annual Winter Solstice Benefit Celebration in Western Massachusetts, among many notable venues. He's also a member of the contra dance band Swallowtail, and the folk music duo Yankee Notions.

Renowned author and storyteller Jane Yolen has said "Tim is a triple treat. He can sing, he can play a variety of wonderful instruments, and he can tell whopping good tales!"
Learn more about Tim Van Egmond at https://timvanegmond.com/
The theme this month is Fish Stories.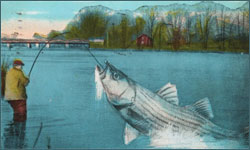 The Song & Story Swap is held on the first Saturday of each month, excepting July and August, and is jointly sponsored by the Pioneer Valley Folklore Society and the Nacul Center (http://www.nacul.com). Visit the Folklore Society website at http://www.filbert.com/pvfs.
The Song & Story Swap is open to the public, free of charge with donations accepted ($5 - $10 is suggested). People of all ages gather to share stories and songs that are traditional, newly written, or of personal experiences. You can tell, sing, or lead everyone in singing, or request a song or story. Listeners are welcome.
For information contact Paul Kaplan, (413)-687-5002 or visit http://www.filbert.com/pvfs.
---
Last month's Beatles fundraiser is successful
Our Acoustic Beatles night was a huge success, both artistically and financially. With the night's proceeds, plus generous donations from Sheryl Stanton and Roger Conant, we have made our fundraising goal (with $4 extra!), so the Song & Story Swap is set for next season. Thank you to all who took part!
If you would like to make a donation to start our fund for 2018-19 please contact Paul Kaplan at 413-687-5002.
---
Note. If you would prefer to receive this monthly newsletter as plain text (no photos or formatting, but requires less space), please click on the link below:


Please send as plain text, not HTML.

If you would like to be removed from the mailing list click on the link below:
Pioneer Valley Folklore Society, Amherst, Mass.
Web site - http://www.filbert.com/pvfs/
Newsletter archives - http://www.filbert.com/pvfs/news/
Email - pvfolk@yahoo.com
Discussion forum and announcements - http://groups.google.com/group/PVFS
Director/Host: Paul Kaplan
Webmaster: Jeff Lee
May 31, 2017