| | |
| --- | --- |
| Pioneer Valley Folklore Society Happenings | September 2017 |
Contents
Songwriter Jeff Lee will join September 2 Song & Story Swap
Cosy Sheridan to play Coho
John O'Connor coming to Greenfield
---
Jeff Lee will be September 2 Song & Story Swap guest
Please come share in an evening of music and stories at the Pioneer Valley Folklore Society Song & Story Swap.
Saturday, September 2, 7:00 p.m. at the The Nacul Center, 592 Main St., Amherst, Mass (see map).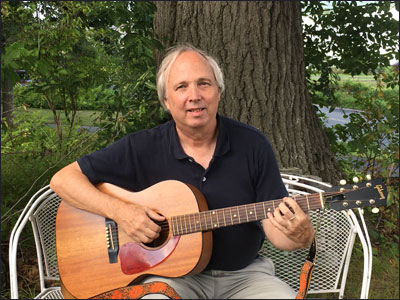 Guest performer at the September 2 Song & Story Swap will be songwriter and local folklorist Jeff Lee.

Throughout his four decades in the Pioneer Valley, Jeff Lee has been an active devotee of the region's popular music and folk culture. A reticent performer, he has nonetheless amassed a volume of original songs that have informed and entertained countless attendees at the venerable Pioneer Valley Folklore Society's monthly song & story swaps.

Lee's songs tend toward the topical, and are often laced with humor and irony. En Viager relates a stranger-than-fiction episode in the life of the world's oldest woman. In Defense of the Little Boy Who Cried Wolf offers a postmodern view of the classic children's fable.

Local events are the subjects of The Ballad of Sam Lovejoy, about a historic act of civil disobedience in Montague, and Pliny's Rock, the story of the world's first discovery of a dinosaur footprint. The latter song was a finalist in the Connecticut River Watershed Council's 2009 Songwriting Contest.

In addition to his original compositions, Lee has created songs based on the works of Australian balladeer Banjo Paterson and Parisian poet George Brassens.

Catch a rare set of Jeff Lee's songs and help kick off the fall season of the PVFS Song & Story Swap at the Nacul Center in Amherst on September 2.

The theme this month is Vacation.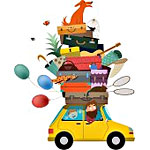 The Song & Story Swap is held on the first Saturday of each month, excepting July and August, and is jointly sponsored by the Pioneer Valley Folklore Society and the Nacul Center (http://www.nacul.com). Visit the Folklore Society website at http://www.filbert.com/pvfs.
The Song & Story Swap is open to the public, free of charge with donations accepted ($5 - $10 is suggested). People of all ages gather to share stories and songs that are traditional, newly written, or of personal experiences. You can tell, sing, or lead everyone in singing, or request a song or story. Listeners are welcome.
For information contact Paul Kaplan, (413)-687-5002 or visit http://www.filbert.com/pvfs.
---
Cosy Sheridan at Coho on 9/1
Pioneer Valley Co-housing hosts an evening with a richly talented, award winning singer-songwriter (described by Cornell Folksong as "Devlishly funny! Fuses myth with modern culture...Persephone with Botox."
9/1 @ 7:30. Pioneer Valley Co-housing Great Room, 120 Pulpit Hill Rd, Amherst
Tickets by donation $10-20 sliding scale (no advance reservations. Doors open at 7. Seating strictly first come, first served)
Dubbed "one of the folk eras finest and most thoughtful songwriters" Sing Out Magazine put Cosy's CD Pretty Bird on it's annual list of Great CD's; describing her tightly crafted lyrics as "intelligent and clever words wrapped in stickable melodies"
---
John O'Connor in house concert Sept. 24
Traveling Star Concerts announces a limited space concert by labor and social justice singer-songwriter John O'Connor on September 24th, 7pm in Greenfield. Suggested Donation is $15.
To reserve a seat, write a check to Tom Neilson, and send to 37 Solar Way, Greenfield, MA 01301. RSVP to lynn@tomneilsonmusic.com or (413) 219-6975.
"When it comes to songs for and about real working people, John O'Connor is as good as they come." –Si Kahn
---
Note. If you would prefer to receive this monthly newsletter as plain text (no photos or formatting, but requires less space), please click on the link below:


Please send as plain text, not HTML.

If you would like to be removed from the mailing list click on the link below:
Pioneer Valley Folklore Society, Amherst, Mass.
Web site - http://www.filbert.com/pvfs/
Newsletter archives - http://www.filbert.com/pvfs/news/
Email - pvfolk@yahoo.com
Discussion forum and announcements - http://groups.google.com/group/PVFS
Director/Host: Paul Kaplan
Webmaster: Jeff Lee
August 29, 2017