| | |
| --- | --- |
| Pioneer Valley Folklore Society Happenings | October 2017 |
Contents
Peter Lehndorff will join October 7 Song & Story Swap
Noho Song & Story Swap
Coho Concert Series
Concert for Puerto Rico on Oct. 21
---
Peter Lehndorff will be October 7 Song & Story Swap guest
Please come share in an evening of music and stories at the Pioneer Valley Folklore Society Song & Story Swap.
Saturday, October 7, 7:00 p.m. at the The Nacul Center, 592 Main St., Amherst, Mass (see map).
Guest performer at the October 7 Song & Story Swap will be singer and songwriter Peter Lehndorff.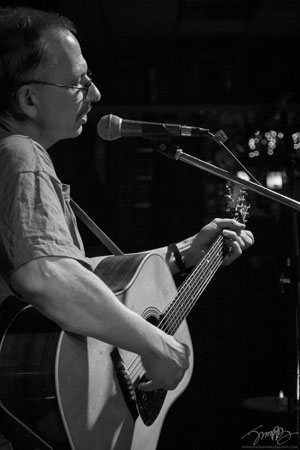 Peter Lehndorff writes folk and jazz songs about everyday life -- some funny, some serious, but all poignant and thought-provoking. His songwriting talents gained notice with the release of his album Love on the Line on the Signature Sounds label, and which featured help from such notable musicians as Dar Williams and Jeff Pevar.
Several of his car-related tunes have been on NPR's "CarTalk" radio show and his song, Peugeot appears on one of their compilation CDs. The roster of artists he has shared the stage with includes Bill Morrissey, Robert Earl Keen, Arlo Guthrie, and Tom Paxton.
Peter stopped performing for several years as his late wife Kathy battled Huntington's Disease, the genetic brain disease that took the life of Woody Guthrie. He continued writing songs and recording them in his attic. Music, he says, is part of his therapy and part of his journey.
Back on stage now, Peter continues to entertain with side-splitting lyrics, rousing guitar licks, and his own unique deadpan delivery. According to WWUH in Hartford, "Lehndorff's not a wise guy, but a man with a keen sense of what is both weird and touching in our shared human experience."
Find out more about Peter Lehndorff and his music at http://lehndorff.com/music/.
The theme this month is Weather.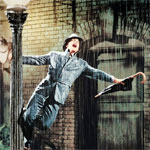 The Song & Story Swap is held on the first Saturday of each month, excepting July and August, and is jointly sponsored by the Pioneer Valley Folklore Society and the Nacul Center (http://www.nacul.com). Visit the Folklore Society website at http://www.filbert.com/pvfs.
The Song & Story Swap is open to the public, free of charge with donations accepted ($5 - $10 is suggested). People of all ages gather to share stories and songs that are traditional, newly written, or of personal experiences. You can tell, sing, or lead everyone in singing, or request a song or story. Listeners are welcome.
For information contact Paul Kaplan, (413)-687-5002 or visit http://www.filbert.com/pvfs.
---
New Song & Story Swap in Northampton
Charlie Peck and Sally Weiss announce a new Song & Story Swap that meets in Northampton on the 3rd Thursday of each month.

The event meets in the Social Room of the UU Meetinghouse, 220 Main St., Northampton at 6:30pm. Contact (413) 584-6425 for information.
---
Coho Concerts
Headlining this month's Coho Concert at Amherst's Pioneer Valley Cohousing on October 6 are Dean Stevens and David Dodson.
More information is available on the concert series' new website at http://www.firstfridayconcerts.com/.
---
Mt Toby Concert for Puerto Rico
Colleen Kattau and Martin Espada bring an evening of music and poetry to the Mt. Toby Meetinghouse 194 Long Plain Rd., in Leverett. Proceeds from the event, which takes place on Saturday, October 21 at 7:30 p.m., will support hurricane relief aid to Puerto Rico.
More information can be found here.
---
Note. If you would prefer to receive this monthly newsletter as plain text (no photos or formatting, but requires less space), please click on the link below:


Please send as plain text, not HTML.

If you would like to be removed from the mailing list click on the link below:
Pioneer Valley Folklore Society, Amherst, Mass.
Web site - http://www.filbert.com/pvfs/
Newsletter archives - http://www.filbert.com/pvfs/news/
Email - pvfolk@yahoo.com
Discussion forum and announcements - http://groups.google.com/group/PVFS
Director/Host: Paul Kaplan
Webmaster: Jeff Lee
October 3, 2017