| | |
| --- | --- |
| Pioneer Valley Folklore Society Happenings | November 2017 |
Contents
Abe Loomis will join November 4 Song & Story Swap
Folk Sounds of the Valley
Show of Cards at Coho
---
Abe Loomis will join November 4 Song & Story Swap
Please come share in an evening of music and stories at the Pioneer Valley Folklore Society Song & Story Swap.
Saturday, November 4, 7:00 p.m. at the The Nacul Center, 592 Main St., Amherst, Mass (see map).
Guest performer at the November 4 Song & Story Swap will be singer-songwriter Abe Loomis.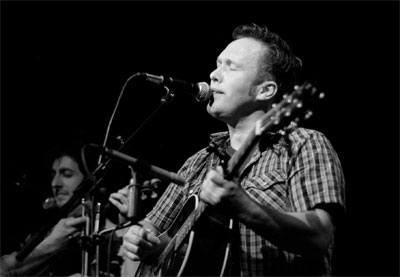 Western Massachusetts native Abe Loomis released his first full-length solo LP, The Early Treasuries, in 2014. That record — praised in the press for "transcendent songwriting and musicianship" — was a showcase of eclectic indie folk that included a slew of outstanding players.
He has emerged as one of the Northampton music scene's bright lights, writing exquisite songs, shining on guitar and banjo, and occasionally teaming up with local talents like David Chalfant, Eric Lee and Jim Henry.
His most recent work is called The Hoosac Line. Mixed by veteran producer Lorne Entress and drawing on disparate threads in American music, the album weaves together soulful song craft and world-class musicianship, boldly broadening the sonic repertoire of an award-winning American songwriter.
Find out more about Abe Loomis and his music at https://www.facebook.com/AbeLoomis/.
The theme this month is Hometowns.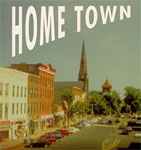 The Song & Story Swap is held on the first Saturday of each month, excepting July and August, and is jointly sponsored by the Pioneer Valley Folklore Society and the Nacul Center (http://tiaarchitects.com/nacul). Visit the Folklore Society website at http://www.filbert.com/pvfs.
The Song & Story Swap is open to the public, free of charge with donations accepted ($5 - $10 is suggested). People of all ages gather to share stories and songs that are traditional, newly written, or of personal experiences. You can tell, sing, or lead everyone in singing, or request a song or story. Listeners are welcome.
For information contact Paul Kaplan, (413)-687-5002 or visit http://www.filbert.com/pvfs.
---
Folk Sounds of the Valley
Jamoof, Bobby D, and Orlen & Gabriel will perform at the Folk Sounds in the Valley concert on Friday, Nov. 10 at 7pm. It takes place at the UU Society, 220 Main St., Northampton. For info contact rwest@periododyssey.com.
---
Coho Concert - Show of Cards
Appearing at this month's Coho Concert on November 3 will be Show of Cards.
Pioneer Valley Cohousing, 120 Pulpit Hill Road in North Amherst. Doors open: at 7 PM, Concert starts at 7:30.
---
Note. If you would prefer to receive this monthly newsletter as plain text (no photos or formatting, but requires less space), please click on the link below:


Please send as plain text, not HTML.

If you would like to be removed from the mailing list click on the link below:
Pioneer Valley Folklore Society, Amherst, Mass.
Web site - http://www.filbert.com/pvfs/
Newsletter archives - http://www.filbert.com/pvfs/news/
Email - pvfolk@yahoo.com
Discussion forum and announcements - http://groups.google.com/group/PVFS
Director/Host: Paul Kaplan
Webmaster: Jeff Lee
November 2, 2017