| | |
| --- | --- |
| Pioneer Valley Folklore Society Happenings | April 2018 |
Contents
Sue Kranz will join April 7 Song & Story Swap
---
Sue Kranz will join April 7 Song & Story Swap
Please come share in an evening of music and stories at the Pioneer Valley Folklore Society Song & Story Swap.
Saturday, April 7, 7:00 p.m. at the The Nacul Center, 592 Main St., Amherst, Mass (see map).
Guest performer at the April 7 Song & Story Swap will be folksinger-songwriter, Sue Kranz.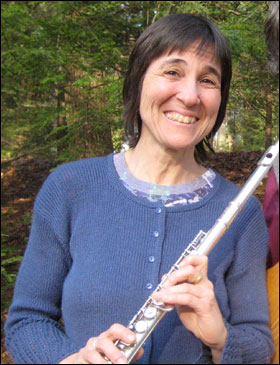 Sue Kranz is a lover of music from all genres. A passionate singer-songwriter, guitarist and flutist, she has been performing far and wide since the age of 14. A world traveler who has collaborated with musicians from Peru to Nepal, Sue spent last spring in Spain where she walked the Camino de Santiago with her flute, sharing music and jamming along the way. Sharing music with others is her greatest source of happiness.
Sue has released three recordings of original songs and covers, including a collaboration with Boston folk artist, Ben Tousley, entitled Take Heart.
Find out more about Sue Kranz at http://www.bentousley.com/with-sue-kranz/.
The theme this month is Fire.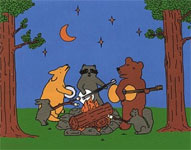 The Song & Story Swap is held on the first Saturday of each month, excepting July and August, and is jointly sponsored by the Pioneer Valley Folklore Society and the Nacul Center (http://tiaarchitects.com/nacul). Visit the Folklore Society website at http://www.filbert.com/pvfs.
The Song & Story Swap is open to the public, free of charge with donations accepted ($5 - $10 is suggested). People of all ages gather to share stories and songs that are traditional, newly written, or of personal experiences. You can tell, sing, or lead everyone in singing, or request a song or story. Listeners are welcome.
For information contact Paul Kaplan, (413)-687-5002 or visit http://www.filbert.com/pvfs.
---
Note. If you would prefer to receive this monthly newsletter as plain text (no photos or formatting, but requires less space), please click on the link below:


Please send as plain text, not HTML.

If you would like to be removed from the mailing list click on the link below:
Pioneer Valley Folklore Society, Amherst, Mass.
Web site - http://www.filbert.com/pvfs/
Newsletter archives - http://www.filbert.com/pvfs/news/
Email - pvfolk@yahoo.com
Discussion forum and announcements - http://groups.google.com/group/PVFS
Director/Host: Paul Kaplan
Webmaster: Jeff Lee
April 3, 2018