| | |
| --- | --- |
| Pioneer Valley Folklore Society Happenings | December 2018 |
Contents
Terry Kitchen will join Dec. 1 Song & Story Swap
Upcoming local shows
---
Terry Kitchen will join December 1 Song & Story Swap
Please come share in an evening of music and stories at the Pioneer Valley Folklore Society Song & Story Swap.
Saturday, December 1, 7:00 p.m. at the The Nacul Center, 592 Main St., Amherst, Mass (see map).
Guest performer at the December 1 Song & Story Swap will be singer-songwriter, Terry Kitchen.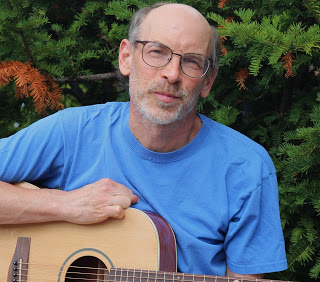 Identifying as "more than a musical storyteller," Terry Kitchen emerged onto the Boston music scene as a member of the '80s rock band Loose Ties, an experience that inspired his novel Next Big Thing. He evolved toward the folk genre after realizing that acoustic music was the most natural setting for his distinctive narrative songwriting.
Terry has roamed the musical highways from Club Passim and Cafe Lena to the Telluride Bluegrass and the Falcon Ridge Folk Festivals, entertaining and moving audiences with his thought-provoking songs. He has released twelve CDs, and composed the music for several films. His songs have won the Mid-Atlantic and USA Songwriting contests and garnered runner-up in the John Lennon Songwriting competition.
His latest CD, The Quiet Places, combines well-honed artistic sensibilities with an irrepressible curiosity about how we feel, and why, and highlights the considerable talents that have prompted the Boston Globe to describe Terry Kitchen as "one of New England's finest songwriters."
More information about Terry Kitchen may be found at http://www.terrykitchen.com.
The theme this month is Dark.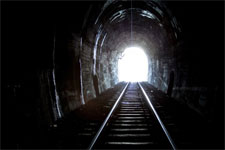 The Song & Story Swap is held on the first Saturday of each month, excepting July and August, and is jointly sponsored by the Pioneer Valley Folklore Society and the Nacul Center (http://tiaarchitects.com/nacul). Visit the Folklore Society website at http://www.filbert.com/pvfs.
The Song & Story Swap is open to the public, free of charge with donations accepted ($5 - $10 is suggested). People of all ages gather to share stories and songs that are traditional, newly written, or of personal experiences. You can tell, sing, or lead everyone in singing, or request a song or story. Listeners are welcome.
For information contact Paul Kaplan, (413)-687-5002 or visit http://www.filbert.com/pvfs.
---
Upcoming local shows
12/1 - Terry Kitchen. PVFS Song & Story Swap. Nacul Center, 592 Main St., Amherst, MA. 7:00pm. Info: 413-687-5002.
12/1 - Katherine First and Kitchen Party. Benefit Concert for Haiti. All Souls Church, 399 Main St., Greenfield, MA. 7:00pm.
12/7 - Bill Staines. First Fridays @Coho. Pioneer Valley Cohousing, 120 Pulpit Hill Rd., Amherst, MA. 7:30pm.
12/15 - Magpie. Mount Toby Concerts. Mount Toby Friends Meeting House, 194 Long Plain Rd., Leverett, MA. 7:30pm. Info: 413-336-2589.
12/15 - Green Sisters. Wendell Full Moon Coffeehouse. Wendell Town Hall, Wendell, MA. 7:30pm.
---
Note. If you would prefer to receive this monthly newsletter as plain text (no photos or formatting, but requires less space), please click on the link below:


Please send as plain text, not HTML.

If you would like to be removed from the mailing list click on the link below:
Pioneer Valley Folklore Society, Amherst, Mass.
Web site - http://www.filbert.com/pvfs/
Newsletter archives - http://www.filbert.com/pvfs/news/
Email - pvfolk@yahoo.com
Discussion forum and announcements - http://groups.google.com/group/PVFS
Director/Host: Paul Kaplan
Webmaster: Jeff Lee
November 27, 2018