| | |
| --- | --- |
| Pioneer Valley Folklore Society Happenings | January 2019 |
Contents
Larry LeBlanc will join January 5 Song & Story Swap
---
Larry LeBlanc will join January 5 Song & Story Swap
Please come share in an evening of music and stories at the Pioneer Valley Folklore Society Song & Story Swap.
Saturday, January 5, 7:00 p.m. at the The Nacul Center, 592 Main St., Amherst, Mass (see map).
Versatile musician Larry LeBlanc will be the featured performer at the January 5 Song & Story Swap.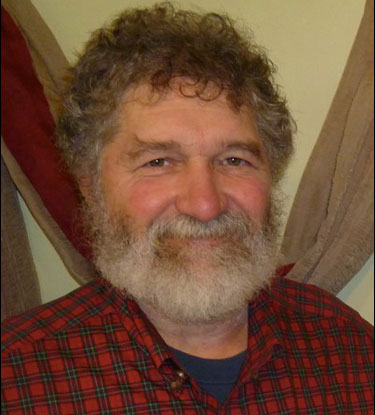 Larry LeBlanc is a multi-instrumentalist, accomplished on guitar, mandolin, dobro, banjo and button accordion and an engaging singer in contemporary and traditional folk, country and bluegrass styles. Over the past 30+ years he has played with numerous bands throughout New England, including the Greasy Mountain Boys, The Kennebunk River Band, the Nevah Band, the Moxie Cove Band, the Acoustic Flight Test, the Peterson Project and others. Larry performs locally with Katie Clarke and the Small Change Band.
Catch Larry LeBlanc, fresh from his appearance at Northampton's First Night, at the Nacul Center in Amherst on January 5.




The theme this month is Immigrants.


Looking ahead to next month, the Song & Story Swap guest for February 2 will be songstress Kala Farnham, and the opening round theme will be Lessons.

The Song & Story Swap is held on the first Saturday of each month, excepting July and August, and is jointly sponsored by the Pioneer Valley Folklore Society and the Nacul Center (http://tiaarchitects.com/nacul). Visit the Folklore Society website at http://www.filbert.com/pvfs.

The Song & Story Swap is open to the public, free of charge with donations accepted ($5 - $10 is suggested). People of all ages gather to share stories and songs that are traditional, newly written, or of personal experiences. You can tell, sing, or lead everyone in singing, or request a song or story. Listeners are welcome.

For information contact Paul Kaplan, (413)-687-5002 or visit http://www.filbert.com/pvfs.
---
Note. If you would prefer to receive this monthly newsletter as plain text (no photos or formatting, but requires less space), please click on the link below:


Please send as plain text, not HTML.

If you would like to be removed from the mailing list click on the link below:
Pioneer Valley Folklore Society, Amherst, Mass.
Web site - http://www.filbert.com/pvfs/
Newsletter archives - http://www.filbert.com/pvfs/news/
Email - pvfolk@yahoo.com
Discussion forum and announcements - http://groups.google.com/group/PVFS
Director/Host: Paul Kaplan
Webmaster: Jeff Lee
January 1, 2019