| | |
| --- | --- |
| Pioneer Valley Folklore Society Happenings | March 2019 |
Contents
Debra Cowan will join March 2 Song & Story Swap
New Song Swap in Greenfield
Upcoming local shows
---
Debra Cowan will join March 2 Song & Story Swap
Please come share in an evening of music and stories at the Pioneer Valley Folklore Society Song & Story Swap.
Saturday, March 2, 7:00 p.m. at The Nacul Center, 592 Main St., Amherst, Mass (see map).
Folksong singer and interpreter Debra Cowan will be the featured performer at the March 2 Song & Story Swap.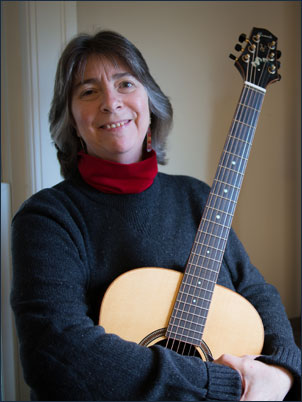 Debra Cowan left her job as a California middle school math teacher twenty years ago and went to live in Edinburgh, Scotland, where she acquired the art of unaccompanied singing. Upon her return to the U.S. Debra began venturing out from her new home in Springfield, Mass., regaling audiences with her sumptuous voice and keenly selected repertoire of songs. Now a full-time performer, she bridges the old and new with a refreshing stage presence.

Debra Cowan has entertained on both sides of the Atlantic and may be heard on radio stations world-wide. Her four recordings have garnered considerable praise, and include Fond Desire Farewell which was arranged and produced by former Fairport Convention drummer Dave Mattacks. She has also contributed cuts to two compilation albums, celebrating the music of artists Richard Thompson and Jean Ritchie.

In addition to extensive solo touring, Debra can be seen teaming up with singer and musician John Roberts, of Roberts and Barrand, and Nowell Sing We Clear.

To quote singer-songwriter Roseanne Cash, "Debra has a voice which beautifully combines Celtic and Appalachian sensibilities… deeply satisfying, lyrical and musically elegant."

Catch Debra Cowan performing at the Song & Story Swap in Amherst on March 2.

Learn more about Debra Cowan at https://debracowan.com/.


The theme this month is Love Gone Wrong.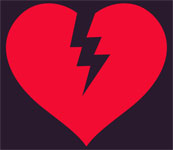 Looking ahead to next month, the Song & Story Swap guest for April 6 will be singer-songwriters Joshua Garcia and Ben Grosscup, and the opening round theme will be Public Officials.

The Song & Story Swap is held on the first Saturday of each month, excepting July and August, and is jointly sponsored by the Pioneer Valley Folklore Society and the Nacul Center (http://tiaarchitects.com/nacul). Visit the Folklore Society website at http://www.filbert.com/pvfs.

The Song & Story Swap is open to the public, free of charge with donations accepted ($5 - $10 is suggested). People of all ages gather to share stories and songs that are traditional, newly written, or of personal experiences. You can tell, sing, or lead everyone in singing, or request a song or story. Listeners are welcome.

For information contact Paul Kaplan, (413)-687-5002 or visit http://www.filbert.com/pvfs.
---
New Song Swap in Greenfield
Jasper Lapienski announces a new monthly song swap in Greenfield. It takes place on the 4th Saturday of each month and is hosted by Dance Spree at the Episcopal Church of St James & Andrew, 71 Federal St, downtown Greenfield.
Contact Jasper at (413) 658-7011 for info.
---
Upcoming local shows
3/1 - Cindy Kallett and Grey Larson. First Fridays @Coho. Pioneer Valley Cohousing, 120 Pulpit Hill Rd., Amherst, MA. CANCELED DUE TO ILLNESS.
3/3 - Roseanne Cash and Mark Erelli. Back Porch Festival, Academy of Music, 274 Main St., Northampton, MA. 7:00pm.
3/23 - Rani Arbo and Daisy Mayhem. Wendell Full Moon Coffeehouse. Wendell Town Hall, Wendell, MA. 7:30pm.
---
Note. If you would prefer to receive this monthly newsletter as plain text (no photos or formatting, but requires less space), please click on the link below:


Please send as plain text, not HTML.

If you would like to be removed from the mailing list click on the link below:
Pioneer Valley Folklore Society, Amherst, Mass.
Web site - http://www.filbert.com/pvfs/
Newsletter archives - http://www.filbert.com/pvfs/news/
Email - pvfolk@yahoo.com
Discussion forum and announcements - http://groups.google.com/group/PVFS
Director/Host: Paul Kaplan
Webmaster: Jeff Lee
February 26, 2019