| | |
| --- | --- |
| Pioneer Valley Folklore Society Happenings | June 2019 |
Contents
June 1 Song & Story Swap presents Acoustic Beatles Night
Upcoming local shows
---
Valley musicians join Acoustic Beatles Night on June 1
Please come share in an evening of music and stories at the Pioneer Valley Folklore Society Song & Story Swap.
Saturday, June 1, 7:00 p.m. at the The Nacul Center, 592 Main St., Amherst, Mass (see map).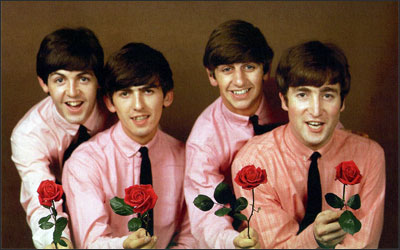 The June 1 event will be a special Acoustic Beatles Night, featuring the performance and sharing of songs recorded by the Beatles or a former Beatle. Musicians from around the Valley will lead the Beatle songfest and singalong. Pete Nelson, Orlen & Gabriel, Doug Hewitt, and Supervised Clinical Trial, are among the dozen or more artists who will take the stage.
Musicians interested in sharing one or two Beatle songs are encouraged to come and be part of the show. Instruments should be of the acoustic variety (guitars, ukes, hand drums, accordions, sitars, etc.). Electronic keyboards and direct lines are OK. Microphones for instruments and vocals will be available.
Beatles song performers may also sign up by emailing Paul Kaplan at paulkaplanmusic@gmail.com.
The Acoustic Beatles event is open to members of the public of all ages. Admission is free, with a suggested minimum donation of $5-10, which this month benefits the Pioneer Valley Folklore Society.
The Song & Story Swap is held on the first Saturday of each month, excepting July and August, and is jointly sponsored by the Pioneer Valley Folklore Society and the Nacul Center (http://www.nacul.com). Visit the Folklore Society website at http://www.filbert.com/pvfs.
For information contact Paul Kaplan, (413)-687-5002 or visit http://www.filbert.com/pvfs.
---
Upcoming local shows
6/7 - Charlie King and Annie Patterson. First Fridays @Coho. Pioneer Valley Cohousing, 120 Pulpit Hill Rd., Amherst, MA. 7:30pm.
6/08 - Windborne. Mt. Toby Concerts. Mt. Toby Friends Meeting House, 194 Long Plain Road, Leverett, MA. 7:30pm.
---
Note. If you would prefer to receive this monthly newsletter as plain text (no photos or formatting, but requires less space), please click on the link below:


Please send as plain text, not HTML.

If you would like to be removed from the mailing list click on the link below:
Pioneer Valley Folklore Society, Amherst, Mass.
Web site - http://www.filbert.com/pvfs/
Newsletter archives - http://www.filbert.com/pvfs/news/
Email - pvfolk@yahoo.com
Discussion forum and announcements - http://groups.google.com/group/PVFS
Director/Host: Paul Kaplan
Webmaster: Jeff Lee
May 28, 2019