| | |
| --- | --- |
| Pioneer Valley Folklore Society Happenings | December 2019 |
Contents
Katherine First and Cynthia Thomas will join December 7 Song & Story Swap
Upcoming local shows
---
Katherine First and Cynthia Thomas will join December 7 Song & Story Swap
Please come share in an evening of music and stories at the Pioneer Valley Folklore Society Song & Story Swap.
Saturday, December 7, 7:00 p.m. at The Nacul Center, 592 Main St., Amherst, Mass (see map).
Fiddlers extraordinaire Katherine First and Cynthia Thomas will be the featured performers at the December 7 Song & Story Swap.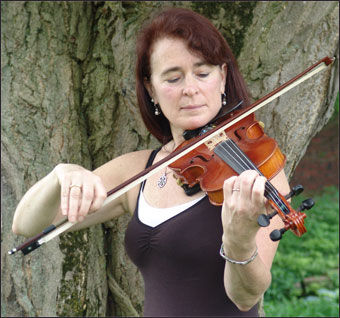 Trained as a classical violinist from an early age, Katherine First has developed into a standout Irish fiddler. She honed her skills by playing and studying in Ireland, and played in the Celtic Rock band Dicey Riley for 17 years. Adept at a variety of styles, she presently performs with Americana band Appalachian Still, swing/blues group The Johnny Memphis Band, and her own Celtic band Katherine First and Kitchen Party.
A Moment in Time, Katherine First and Kitchen Party's most recent recording, was released before a sold out audience at the Parlor Room in Northampton in December 2017.
Joining Katherine First and offering a stylistic counterpoint will be Cynthia Thomas. Cynthia's repertoire is drawn from Québécois, Breton, French, and Cajun fiddle tunes. She is a member of the band French Press.
Enjoy this talented fiddling pair at the Nacul Center in Amherst on December 7 at 7pm.
Learn more about Katherine First at http://www.katherinefirst.com/.
The opening round theme this month is Snow.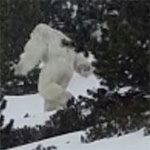 Looking ahead to next month, the Song & Story Swap guest for January 4 will be storyteller Dan Lynch, and the opening round theme will be The Early Years.
The Song & Story Swap is held on the first Saturday of each month, excepting July and August, and is jointly sponsored by the Pioneer Valley Folklore Society and the Nacul Center. Visit the Folklore Society website at http://www.filbert.com/pvfs.
The Song & Story Swap is open to the public, free of charge with donations accepted ($5 - $10 is suggested). People of all ages gather to share stories and songs that are traditional, newly written, or of personal experiences. You can tell, sing, or lead everyone in singing, or request a song or story. Listeners are welcome.
For information contact Paul Kaplan, (413)-687-5002 or visit http://www.filbert.com/pvfs.
---
Upcoming local shows
12/6 - 11 Singers a-capella Jazz. First Fridays @Coho. Pioneer Valley Cohousing, 120 Pulpit Hill Rd., Amherst, MA. 7:30pm.
12/14 - Sharon Katz & the Peace Train. Mt. Toby Concerts. Mt. Toby Friends Meeting House, 194 Long Plain Road, Leverett, MA. 7:30pm.
12/14 - Simon White and Rhythms Inc. Wendell Full Moon Coffeehouse. Wendell Town Hall, Wendell, MA. 7:30pm.
12/20 - Lui Collins w/ Anand Nayak. Solstice in Montague, Montague Common Hall, 34 Main St, Montague, MA. 7:30pm.
12/31 - Tim Van Egmond. Starry Starry Night. Orange United Methodist Church, 104 South Main Street, Orange, MA. 7pm and 9pm.
---
Note. If you would prefer to receive this monthly newsletter as plain text (no photos or formatting, but requires less space), please click on the link below:


Please send as plain text, not HTML.

If you would like to be removed from the mailing list click on the link below:
Pioneer Valley Folklore Society, Amherst, Mass.
Web site - http://www.filbert.com/pvfs/
Newsletter archives - http://www.filbert.com/pvfs/news/
Email - pvfolk@yahoo.com
Discussion forum and announcements - http://groups.google.com/group/PVFS
Director/Host: Paul Kaplan
Webmaster: Jeff Lee
December 3, 2019