| | |
| --- | --- |
| Pioneer Valley Folklore Society Happenings | February 2020 |
Contents
Lui Collins will join February 1 Song & Story Swap
Upcoming local shows
---
Lui Collins will perform at February 1 Song & Story Swap
Please come share in an evening of music and stories at the Pioneer Valley Folklore Society Song & Story Swap.
Saturday, February 1, 7:00 p.m. at The Nacul Center, 592 Main St., Amherst, Mass (see map).
The featured performer at the February 1 Song & Story Swap will be Lui Collins.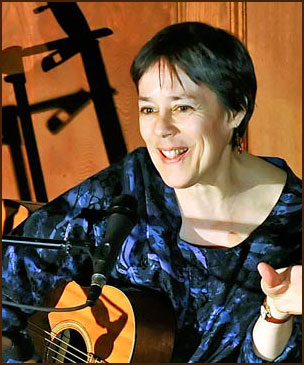 Folk singer-songwriter Lui Collins has been performing, writing and recording for over 40 years, her early Philo and Green Linnet recordings earning international acclaim and establishing her as a respected voice in the folk world. Lui has shared the stage with such notables as Pete Seeger, Bonnie Raitt, Stan Rogers, Dar Williams, and John Gorka. Renowned guitarist Dave van Ronk called her "one of the best guitarist-arrangers I have heard in years."
Along with creating playful 4-string arrangements of some favorite original songs, Lui has been exploring the fabulous jazz chords in old American standards and bossa nova on tenor ukulele. She also contributes to 3-part vocal harmonies and plays ukulele, banjo, and piano with fiddler Donna Hébert and guitarist Max Cohen in the band 3 Ravens. In October 2018 they released The Infinite Dark, a collaborative recording with renowned author and poet Jane Yolen.
Most recently, Lui can be heard with guitarist, Grammy-nominated producer and longtime collaborator Anand Nayak accompanying her in a wide range of styles and languages. Anand not only produced Lui's album "Closer," he played on and co-produced all 8 of her Kids' Jam recordings. Their decade plus of creative collaboration is evident in the fluid musical dialogue of their live performance.
Lui Collins has been hailed by the Boston Herald as a "folksinger for our times" and by the Boston Globe as "one of New England's first and brightest stars."
Learn more about Lui Collins at http://luicollins.net.
This month's opening round theme is Language.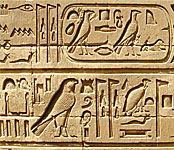 Looking ahead to next month, the Song & Story Swap guest for March 7 will be multi-instrumentalist Matt Stamell and the opening round theme will be Crime and Punishment.
The Song & Story Swap is held on the first Saturday of each month, excepting July and August, and is jointly sponsored by the Pioneer Valley Folklore Society and the Nacul Center. Visit the Folklore Society website at http://www.filbert.com/pvfs.
The Song & Story Swap is open to the public, free of charge with donations accepted ($5 - $10 is suggested). People of all ages gather to share stories and songs that are traditional, newly written, or of personal experiences. You can tell, sing, or lead everyone in singing, or request a song or story. Listeners are welcome.
For information contact Paul Kaplan, (413)-687-5002 or visit http://www.filbert.com/pvfs.
---
Upcoming local shows
2/1 - Lui Collins. PVFS Song & Story Swap, Nacul Center, 592 Main St., Amherst, MA. 7:30pm.
2/7 - Stephen Katz. First Fridays @Coho. Pioneer Valley Cohousing, 120 Pulpit Hill Rd., Amherst, MA. 7:30pm.
2/15 - Coffeehouse Variety Show. Wendell Full Moon Coffeehouse. Wendell Town Hall, Wendell, MA. 7:30pm.
2/15 - Reggie Harris and Pat Wictor. Mt. Toby Concerts. Mt. Toby Friends Meeting House, 194 Long Plain Road, Leverett, MA. 7:30pm. Info: 413-336-2589.
---
Note. If you would prefer to receive this monthly newsletter as plain text (no photos or formatting, but requires less space), please click on the link below:


Please send as plain text, not HTML.

If you would like to be removed from the mailing list click on the link below:
Pioneer Valley Folklore Society, Amherst, Mass.
Web site - http://www.filbert.com/pvfs/
Newsletter archives - http://www.filbert.com/pvfs/news/
Email - pvfolk@yahoo.com
Discussion forum and announcements - http://groups.google.com/group/PVFS
Director/Host: Paul Kaplan
Webmaster: Jeff Lee
January 28, 2020