| | |
| --- | --- |
| Pioneer Valley Folklore Society Happenings | April 2020 |
Contents
Folksinger-songwriter Pat Lamana will join April 4 Song & Story Swap to be conducted via Zoom videoconference
---
Pat Lamanna will join April 4 Song & Story Swap over Zoom
Please come share in an evening of music and stories at the Pioneer Valley Folklore Society Song & Story Swap.
Saturday, April 4, 7:00-9:00 p.m. Due to the ongoing pandemic restrictions, this month's event will be conducted online via Zoom. Please click on the button below to register. You may also register at http://filbert.com/pvfs.
Register

The featured performer at the April 4 Song & Story Swap will be folksinger-songwriter Pat Lamanna.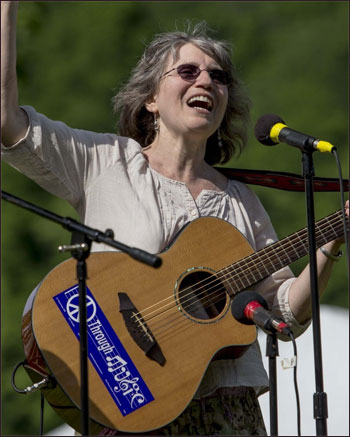 Hudson Valley-based Pat Lamanna's repertoire is suffused with a sense of social responsibility. Her songs, which have garnered praise from Pete Seeger, Peter Yarrow, and others, cover issues such as peace, religion and the environment.
Pat Lamanna was Sonny Ochs' pick to perform in the Folk DJ Showcase at the 2012 conference of the Northeast Regional Folk Alliance. One of her songs, "Peace Pilgrim," is featured in part on Pete Seeger's Grammy-nominated album, The Storm King. She has three solo albums: Full Circle (2009); Do I Know My Song Well Enough to Start Singing Yet? (2012); and Something Beautiful (2017). Her recordings may be purchased on CD Baby.
Pat was a 2019 winner of the South Florida Folk Festival Songwriting Contest.
Register and join the online meeting on April 4 to catch Pat Lamanna performing.
Pat has asked that donations for this month be directed to the musicians' conronavirus relief fund at https://www.grammy.com/musicares/get-help/musicares-coronavirus-relief-fund.
Learn more about Pat Lamanna and her music at http://www.patlamanna.com/.
This month's opening round theme is Female Power.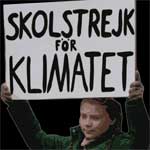 The Song & Story Swap is held on the first Saturday of each month, excepting July and August, and is jointly sponsored by the Pioneer Valley Folklore Society and the Nacul Center. Visit the Folklore Society website at http://www.filbert.com/pvfs.
The Song & Story Swap is open to the public, free of charge with donations accepted ($5 - $10 is suggested). People of all ages gather to share stories and songs that are traditional, newly written, or of personal experiences. You can tell, sing, or lead everyone in singing, or request a song or story. Listeners are welcome.
For information contact Paul Kaplan, (413)-687-5002 or visit http://www.filbert.com/pvfs.
---
Note. If you would prefer to receive this monthly newsletter as plain text (no photos or formatting, but requires less space), please click on the link below:


Please send as plain text, not HTML.

If you would like to be removed from the mailing list click on the link below:
Pioneer Valley Folklore Society, Amherst, Mass.
Web site - http://www.filbert.com/pvfs/
Newsletter archives - http://www.filbert.com/pvfs/news/
Email - pvfolk@yahoo.com
Discussion forum and announcements - http://groups.google.com/group/PVFS
Director/Host: Paul Kaplan
Webmaster: Jeff Lee
March 30, 2020