| | |
| --- | --- |
| Pioneer Valley Folklore Society Happenings | February 2009 |
Contents
Yosl (Joe) Kurland will join the February 7 Song & Story Swap
Lou's Reviews - Rani Arbo & Andrew Kinsey
---
Singer and storyteller Yosl Kurland will join Feb. 7 Song & Story Swap
Please come share in an evening of music and stories at the Pioneer Valley Folklore Society Song & Story Swap.
Saturday, February 7 , 7:00-9:30 p.m. at the The Nacul Center, 592 Main St., Amherst, Mass (see map).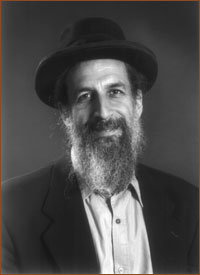 Please note that the Song & Story Swap has moved to the first Saturday of each month.
Featured performer at the February 7 Song & Story Swap will be storyteller and and Yiddish singer Yosl (Joe) Kurland.
Yosl (Joe) Kurland's life as a performing artist has taken many turns. He took up the violin in the second grade in the Bronx, and concentrated on classical before learning guitar and songs about peace and justice from Pete Seeger and The Weavers records. In college he began playing music to Balkan, Hungarian, and other international folk dancing. On becoming a high school history teacher he would perform American labor songs for his students.
But it wasn't until he turned 40 that Joe learned to speak Yiddish. "To me, Yiddish offers a way of expressing things with a unique tying together of the earthy and the heavenly," he says. "A single Yiddish word in a story or song can paint a whole picture within a picture because of the layers of meanings attached to it."
As the lead vocalist of the Wholesale Klezmer Band for the past 25 years, Yosl interprets traditional and original Yiddish songs, backed up by instrumentalists, and tells Jewish stories. The band has toured widely, including hallmark performances at Carnegie Hall's 100th anniversary celebration and at the inauguration of President Clinton.
Yosl Kurland has composed a range of original Yiddish works. His piece, "Der Meshiekh vet ersht kumen" (The Messiah will only come when he is no longer needed) has been selected for inclusion in the 2008 Shalshelet Festival of New Jewish Liturgical Music Songbook.
More information about Yosl Kurland and the Wholesale Klezmer Band may be found at http://www.ganeydn.com/wkb.html.
The warm-up theme this month is Underdogs.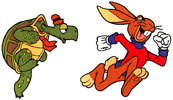 The Song & Story Swap is open to the public, free of charge with donations accepted. People of all ages gather to share stories and songs that are traditional, newly written, or of personal experiences. You can tell, sing, or lead everyone in singing, or request a song or story. Listeners are welcome.
For information contact Paul Kaplan, (413)-687-5002 or Jeff Lee, (413)-256-0433 or visit http://www.filbert.com/pvfs.
---
Rani Arbo and Andrew Kinsey inspire
Music critic Lou Wigdor was on hand at last month's extraordinary Song & Story Swap featuring Rani Arbo and Andrew Kinsey. Read his report, Rani Arbo and Andrew Kinsey Shed Light on Dark Times, at Lou's Reviews.
---
Note. If you would prefer to receive this monthly newsletter as plain text (no photos or formatting, but requires less space), please click on the link below:
If you would like to be removed from the mailing list click on the link below:
---
Pioneer Valley Folklore Society, Amherst, Mass.
Web site - http://www.filbert.com/pvfs/
Newsletter archives - http://www.filbert.com/pvfs/news/
Email - pvfolk@yahoo.com
Discussion forum and announcements - http://groups.google.com/group/PVFS
Director/Host: Paul Kaplan
Webmaster: Jeff Lee
February 2, 2009