Tom Smith will join December 4 Song & Story Swap via Zoom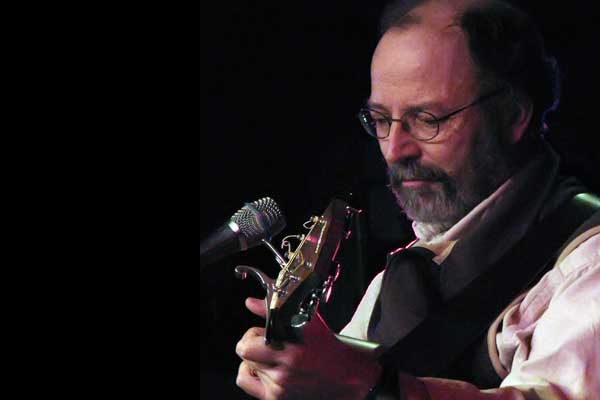 Please come share in an evening of music and stories at the Pioneer Valley Folklore Society Song & Story Swap.
Saturday, December 4, 7:00-9:00 p.m. Due to the ongoing pandemic precautions, this month's event will be conducted online via Zoom. To register please visit https://pvfs.us/register-for-swap or click the button below:
Viewers may also watch the event via YouTube Livestream beginning at 7pm ET on December 4.
Highlighting the December 4 online Song & Story Swap will be folksinger-songwriter, Tom Smith.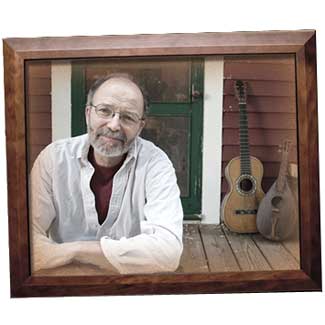 Tom Smith's songs are in turns humorous, touching, thought provoking, and inspiring. Deeply rooted in the old-school folk tradition, his timeless stories are told with a voice that is honest and sincere with melodies that you will remember forever.
Veteran singer/songwriter Barbara Kessler writes, "Tom Smith will make you laugh and cry (maybe even in the same song) – a very captivating songwriter and performer."
As a young man living at the epicenter of the folk-quake that was Cambridge, MA in the 1960's, Tom solidified what has become a life-long love of self-made music. Now a folk veteran of over forty-five years, Tom performs at festivals, coffeehouses, schools, and concerts throughout the Northeastern United States to audiences large and small, young and old.
Tom Smith has received recognition in numerous songwriting competitions over the years, from a first place in the 2012 Pennsylvania Heritage Songwriter Contest to selection as a finalist in the 2021 Maine Songwriters Association contest. His inspirational Eensie-Weensie Spider, co-written with late Amherst songwriter Bob Blue, has gained something of a cult following among singing circles. He has six albums to his credit, including the 2021 release, Apples and Cheese.
In his popular monthly blog The Kitchen Musician, going strong since 2007, Tom uses his music to reflect on modern life.
Enjoy Tom Smith's music and artistry at the December 4 Song & Story Swap.
This month's opening round theme is Family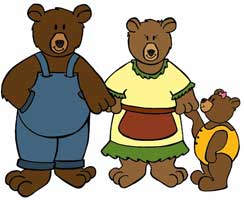 The December 4 Song & Story Swap will be conducted as a Zoom online meeting, with registration required. To register for the event please go to https://pvfs.us/register-for-swap. The Zoom event is limited to 100 attendees.
Looking ahead to next month, the January 8, 2022 Song & Story Swap will present renowned singer-songwriter Christine Lavin. The theme for the round of sharing will be "Your favorite song or story."
The Song & Story Swap is held on the first Saturday of each month, excepting August (and this month), and is jointly sponsored by the Pioneer Valley Folklore Society and the Nacul Center. Visit the Folklore Society website at pvfs.us.
The Song & Story Swap is open to the public, free of charge with donations accepted ($5 - $10 is suggested). Donations to the featured performer may be made securely via credit card or Paypal at https://pvfs.us/donate.
People of all ages gather to share stories and songs that are traditional, newly written, or of personal experiences. You can tell, sing, or lead everyone in singing, or request a song or story. Listeners are welcome.
For information contact Paul Kaplan, (413)-687-5002 or visit https://pvfs.us.
---