Christine Lavin will join January 8 Song & Story Swap via Zoom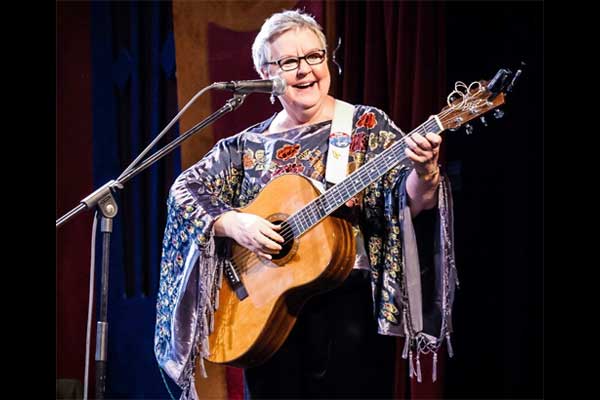 Please come share in an evening of music and stories at the Pioneer Valley Folklore Society Song & Story Swap.
Saturday, January 8, 7:00-9:00 p.m. Due to the ongoing pandemic precautions, this month's event will be conducted online via Zoom. To register please visit https://pvfs.us/register-for-swap or click the button below:
Viewers may also watch the event via YouTube Livestream beginning at 7pm ET on January 8.
Featured guest artist at the January 8 online Song & Story Swap will be singer-songwriter, Christine Lavin.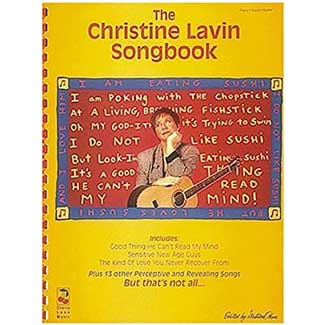 The dazzlingly creative, original and prolific Christine Lavin joins the Song & Story Swap from her home base of New York City where she has been a mainstay of the contemporary folk music world. She learned guitar from folk legend Dave Van Ronk and has recorded twenty-five albums at last count.
Christine Lavin's list of achievements includes eight ASCAP Composer Awards, NAIRD Folk Album of the Year (1988) for Good Thing He Can't Read My Mind, Backstage Magazine's Singer/Songwriter of the Year (2001), and a place on Singer Songwriter Magazine's Top 100 of the Most Influential Artists in the Last 15 Years. Cold Pizza for Breakfast: A Mem-Wha??, a memoir of touring stories, earned a 2011 Deems Taylor Award for best writing about music.
Complete lyrics to Christine's song Planet X, which details Pluto's history and planetary status debate in rhyme, were included in celebrity astronomer Neil deGrasse Tyson's book, The Pluto Files: The Rise and Fall of America's Favorite Planet. She is also a first rate videographer who has produced videos for Michael Feinstein, Noel Paul Stookey, Janis Ian, Judy Collins and others.
Christine is currently preparing to embark on a five-artist tour on which she will be joined by Cliff Eberhardt, Patty Larkin, Cheryl Wheeler, and John Gorka.
The Pioneer Valley Folklore Society is proud to present Christine Lavin on January 8 at 7pm over Zoom.
This month's opening round theme is Your Favorite Song or Story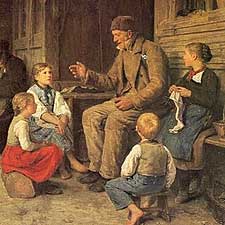 The January 8 Song & Story Swap will be conducted as a Zoom online meeting, with registration required. To register for the event please go to https://pvfs.us/register-for-swap. The Zoom event is limited to 100 attendees.
The Song & Story Swap is held on the first Saturday of each month, excepting August (and this month), and is jointly sponsored by the Pioneer Valley Folklore Society and the Nacul Center. Visit the Folklore Society website at pvfs.us.
The Song & Story Swap is open to the public, free of charge with donations accepted ($5 - $10 is suggested). Donations to the featured performer may be made securely via credit card or Paypal at https://pvfs.us/donate.
People of all ages gather to share stories and songs that are traditional, newly written, or of personal experiences. You can tell, sing, or lead everyone in singing, or request a song or story. Listeners are welcome.
For information contact Paul Kaplan, (413)-687-5002 or visit https://pvfs.us.
---