Don White will join February 5 Song & Story Swap via Zoom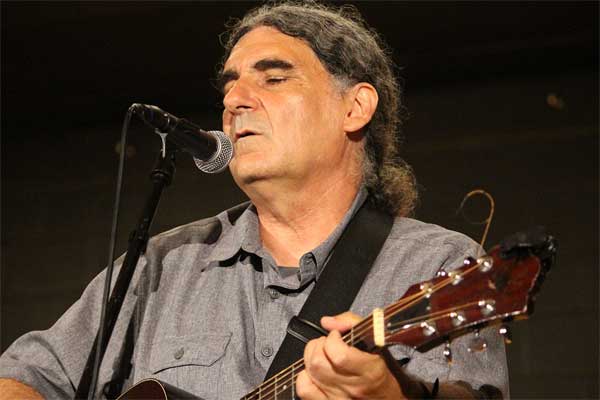 Please come share in an evening of music and stories at the Pioneer Valley Folklore Society Song & Story Swap.
Saturday, February 5, 7:00-9:00 p.m. Due to the ongoing pandemic precautions, this month's event will be conducted online via Zoom. To register please visit https://pvfs.us/register-for-swap or click the button below:
Viewers may also watch the event via YouTube Livestream beginning at 7pm ET on February 5.
Featured guest artist at the February 5 online Song & Story Swap will be singer-songwriter, Don White.
There is no one-word description for what Don White does. He's an award-winning singer/songwriter, a comedian, an author, and a storyteller. He's been bringing audiences to laughter and tears for thirty years, released ten CDs, three live DVDs, and a book, Memoirs of a C Student. His latest album is Live at the Guthrie Center.
In 2011, he won the Jerry Christen Memorial Award, given out by Boston Area Coffeehouse Association, for his work with the community and that same year was given a key to the city in his hometown of Lynn, Massachusetts.
White has opened for Arlo Guthrie, Ritchie Havens. Louden Wainwright III, and Taj Mahal, shared a bill with David Bromberg, Janis Ian, and Lyle Lovett. White has been featured in storytelling festivals around the country including the National Storytelling Festival in Jonesborough, Tennessee and the Timpanogos Storytelling Festival in Utah. Since 2015, he has joined master storytellers Bil Lepp and Bill Harley in Father's Daze, a hilarious three-man storytelling show about the triumphs and tribulations of fatherhood. He toured North America for nine years with folk songwriting legend and last month's song & story swap guest Christine Lavin, with whom he still plays the occasional show.
Don White possesses the tools of both songwriter and club comedian, leading his audience, as one observer put it, "in a lively well-timed dance of wit and folksy wisdom."
Connect and be touched and entertained by the unique talents of Don White at the February 5 Song and Story Swap at 7pm over Zoom.
This month's opening round theme is Letters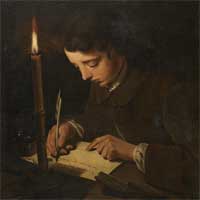 The February 5 Song & Story Swap will be conducted as a Zoom online meeting, with registration required. To register for the event please go to https://pvfs.us/register-for-swap. The Zoom event is limited to 100 attendees.
Looking ahead to next month, the March 5, 2022 Song & Story Swap will present singer-songwriter and guitarist Rob Adams.
The Song & Story Swap is held on the first Saturday of each month, excepting August (and this month), and is jointly sponsored by the Pioneer Valley Folklore Society and the Nacul Center. Visit the Folklore Society website at pvfs.us.
The Song & Story Swap is open to the public, free of charge with donations accepted ($5 - $10 is suggested). Donations to the featured performer may be made securely via credit card or Paypal at https://pvfs.us/donate.
People of all ages gather to share stories and songs that are traditional, newly written, or of personal experiences. You can tell, sing, or lead everyone in singing, or request a song or story. Listeners are welcome.
For information contact Paul Kaplan, (413)-687-5002 or visit https://pvfs.us.
---